Dare to love! Crafting positive influence through voice and identity
The Anthony Walker Foundation was established in 2006 after the racially motivated murder of Anthony in Huyton, just outside of Liverpool. Anthony's family and friends did not want his murder to be another statistic and wanted his name to live on with a positive, lasting legacy.
The Foundation works to tackle racism, hate crime and discrimination by providing educational opportunities, victim support services and by promoting equity and inclusion for all.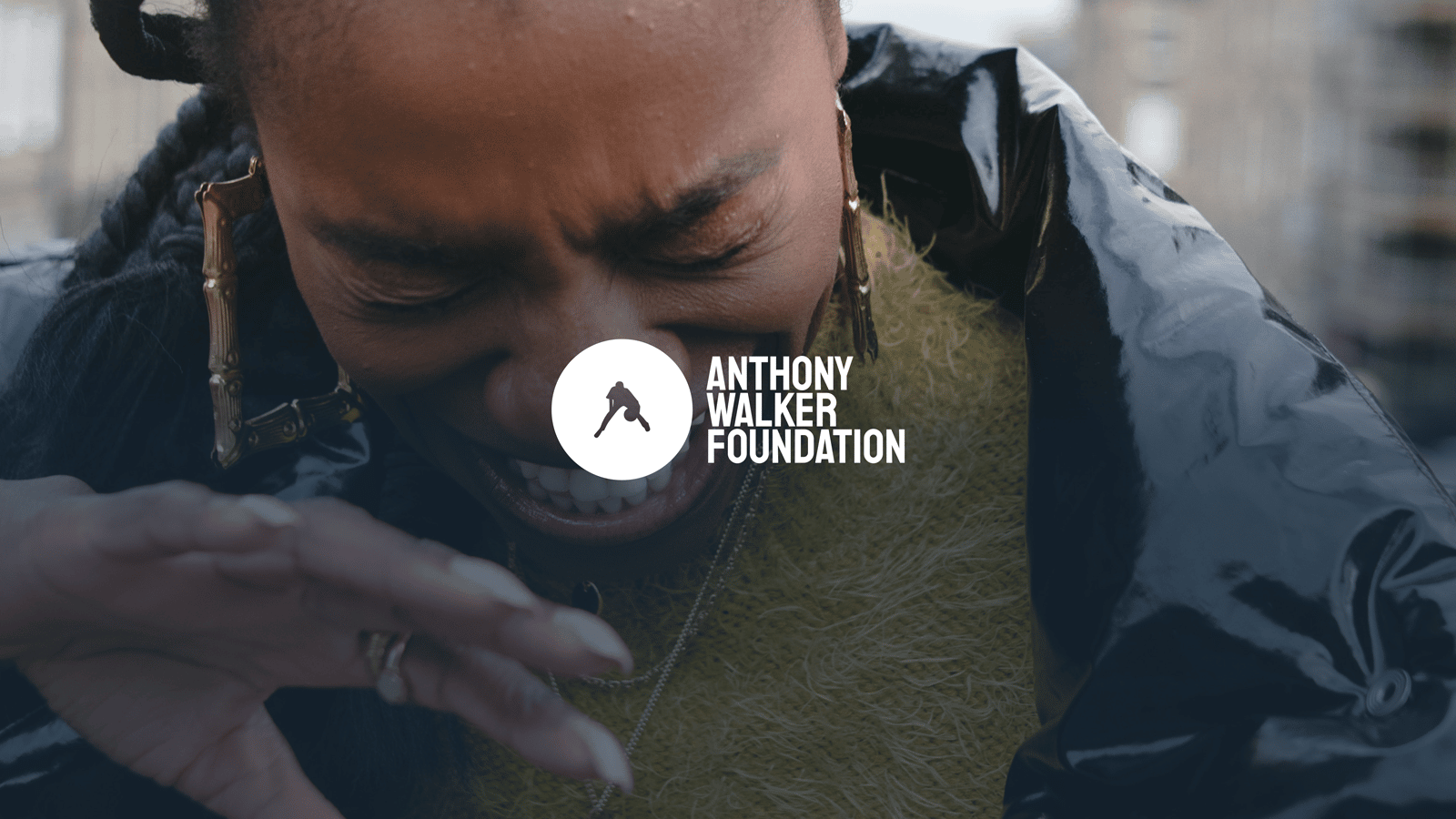 Re-branding the organisation had the potential to be extremely sensitive. Because of the family closeness to the brand and the reason for its existence in relation to the tragedy that ensued, we needed to tread lightly, responsibly yet without holding back honest contributions that would ultimately help the organisation move forward.
Through a series of re-discovery workshops and creative direction consultations, we were able to journey the organisation through what's become a bold and vibrant expression. An expression that reflects the bravery and charisma of Anthony himself, and a voice that resonates in the public space, to every day people, especially younger generations that'll shape the society of our future.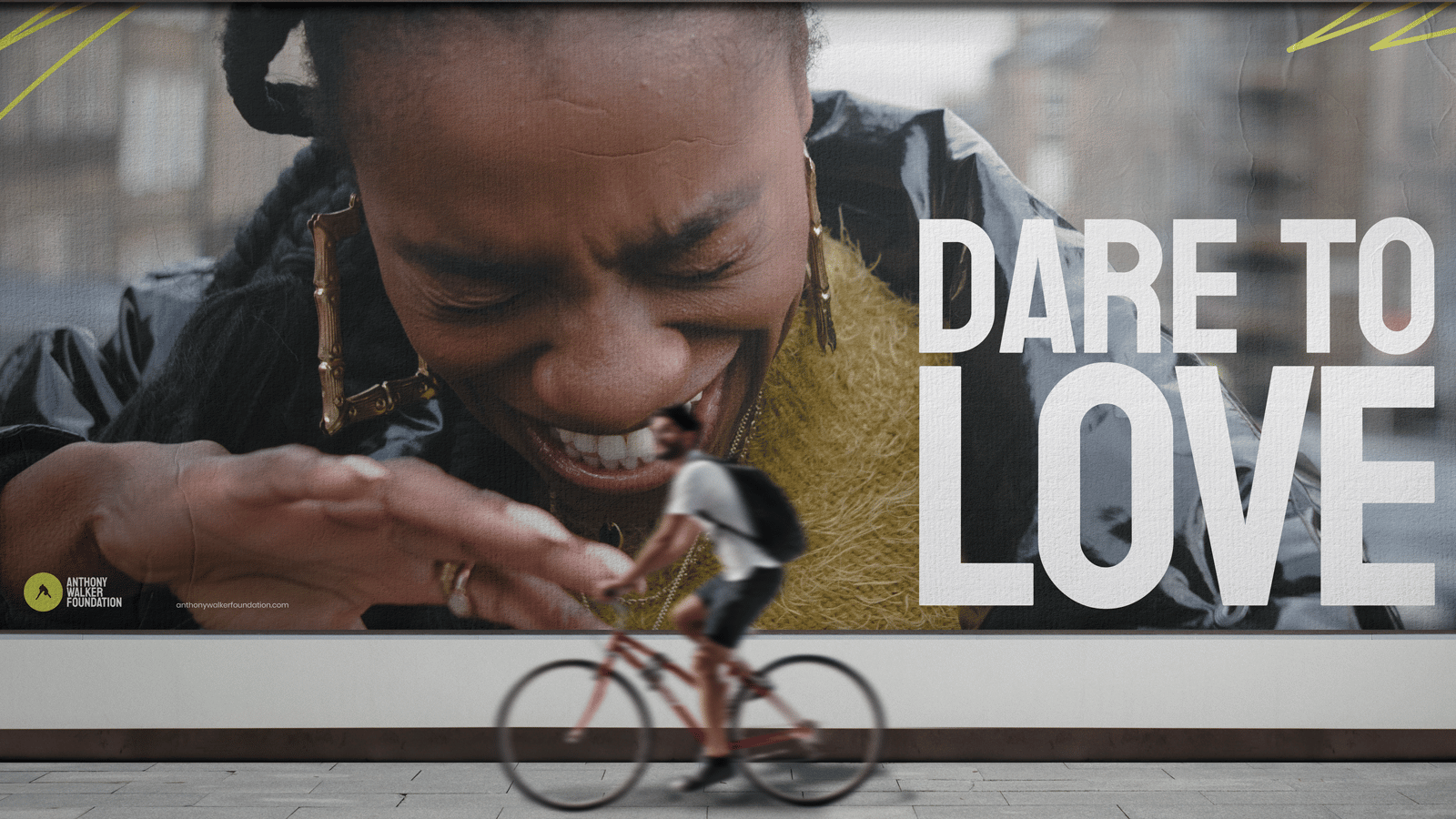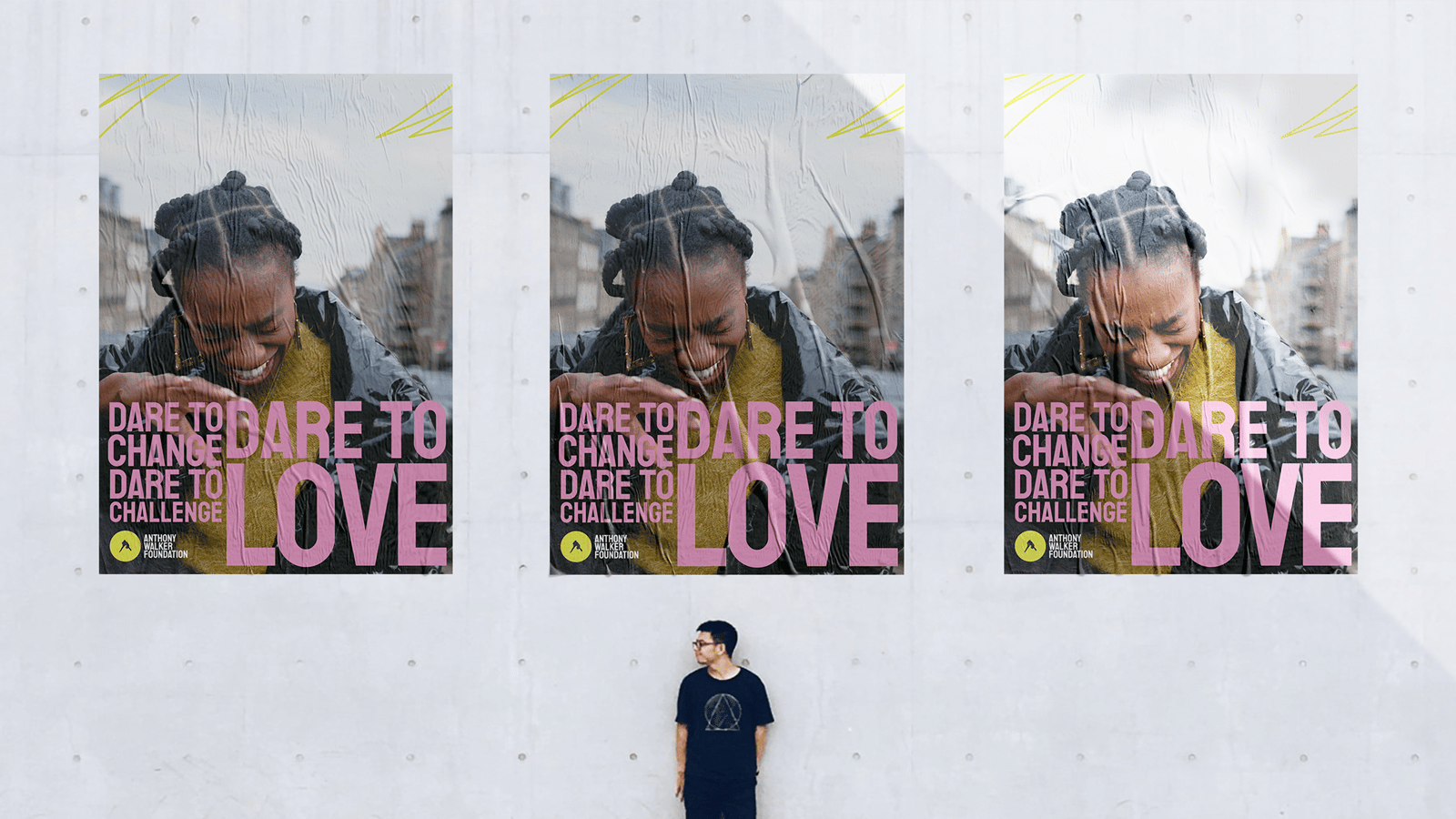 During the initiative we developed an online presence to shop-window AWF's powerful proposition to sponsors, partners and funders.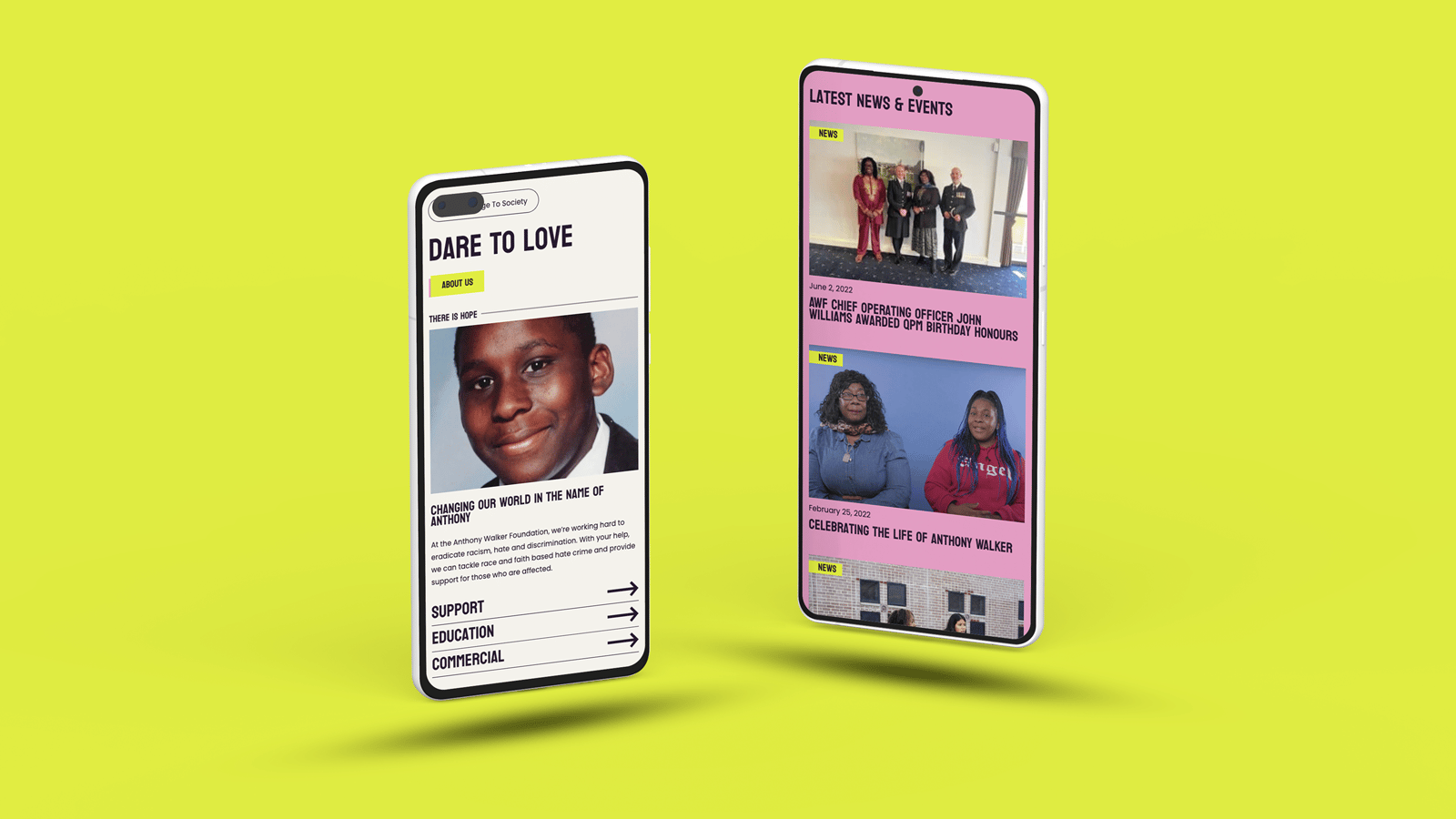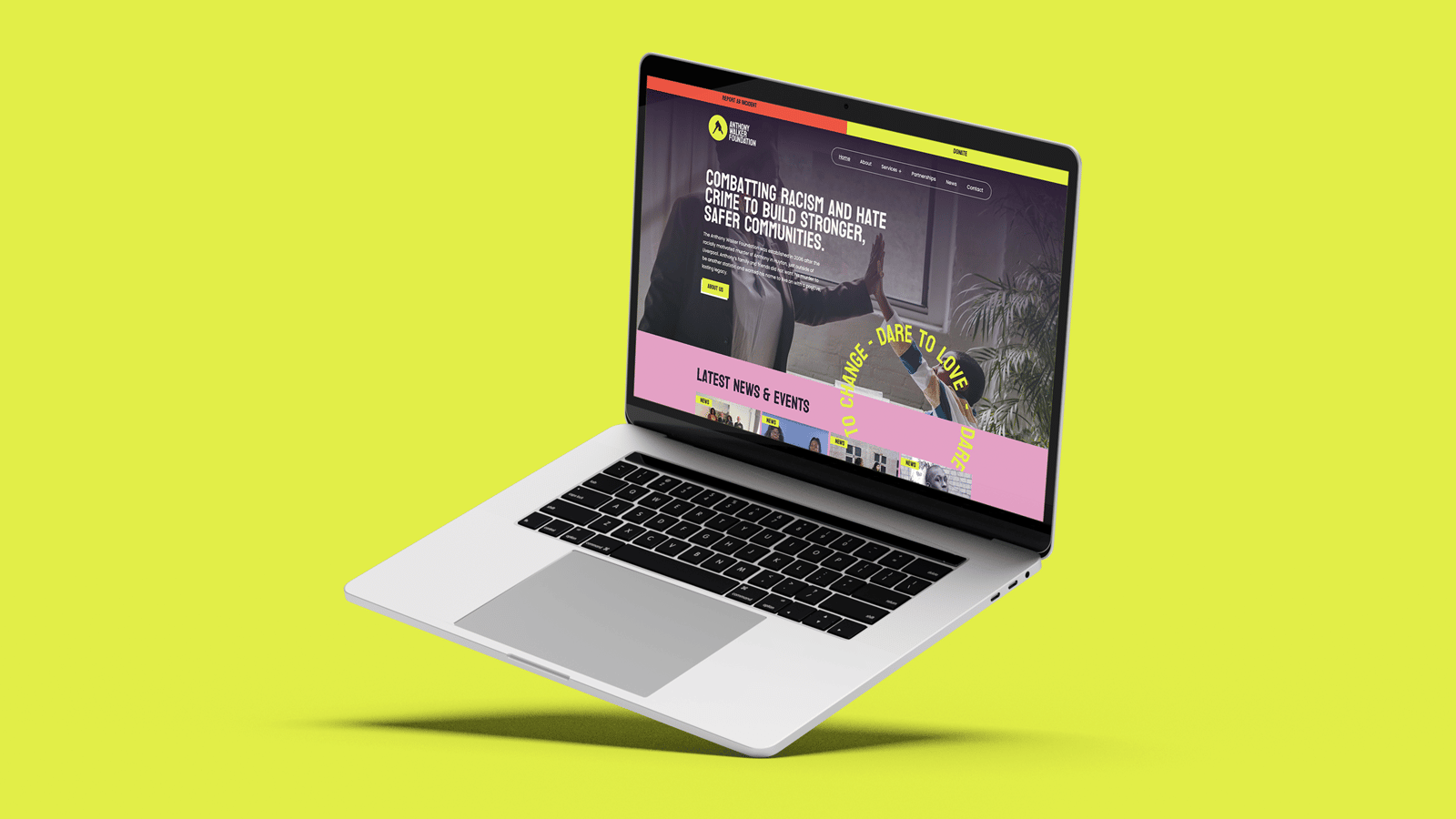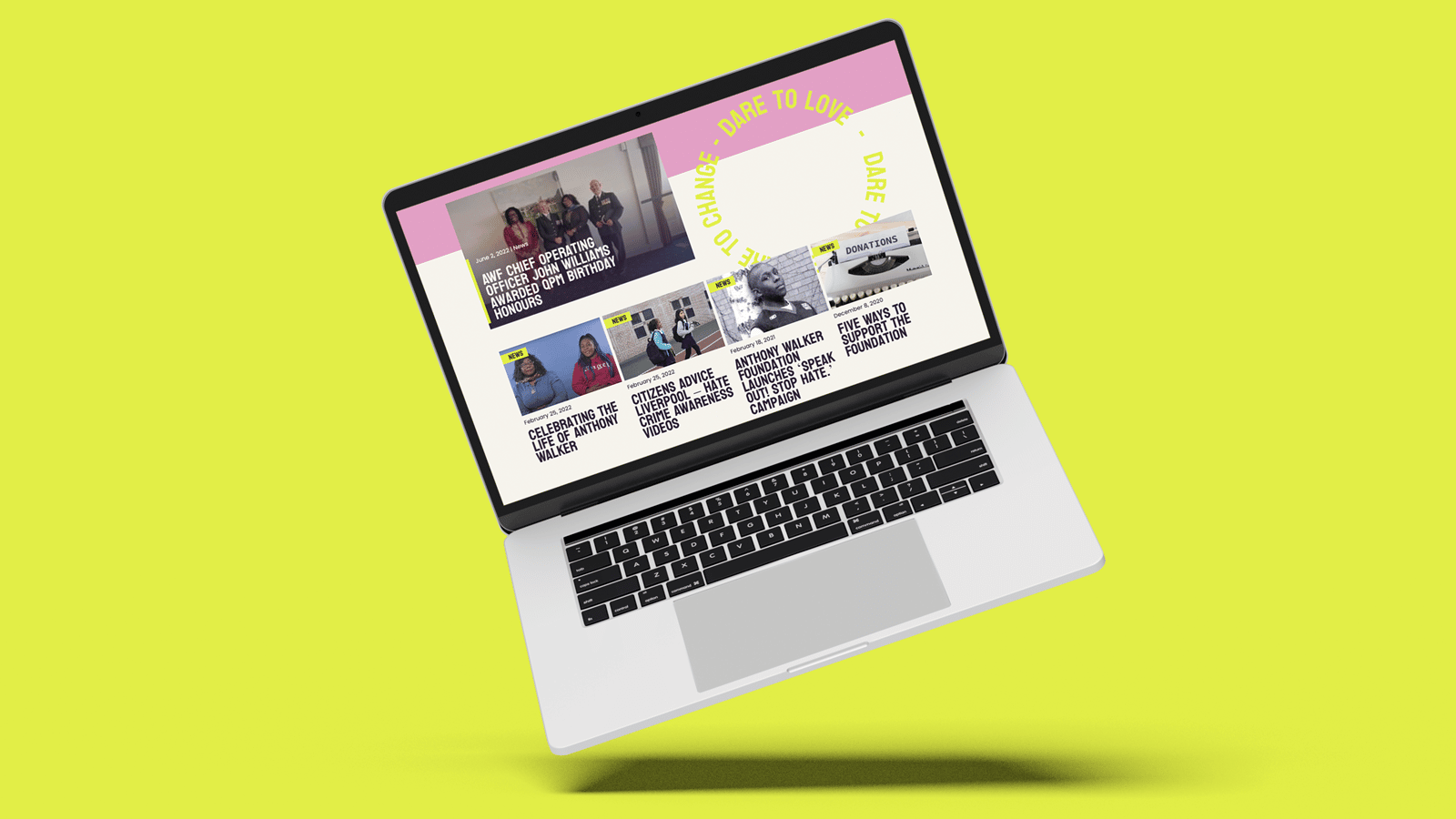 The identity also uses more graphic illustrative expressions that resonate with a younger demographic. An audience that needed to be retained as part of the charities stakeholder engagement piece.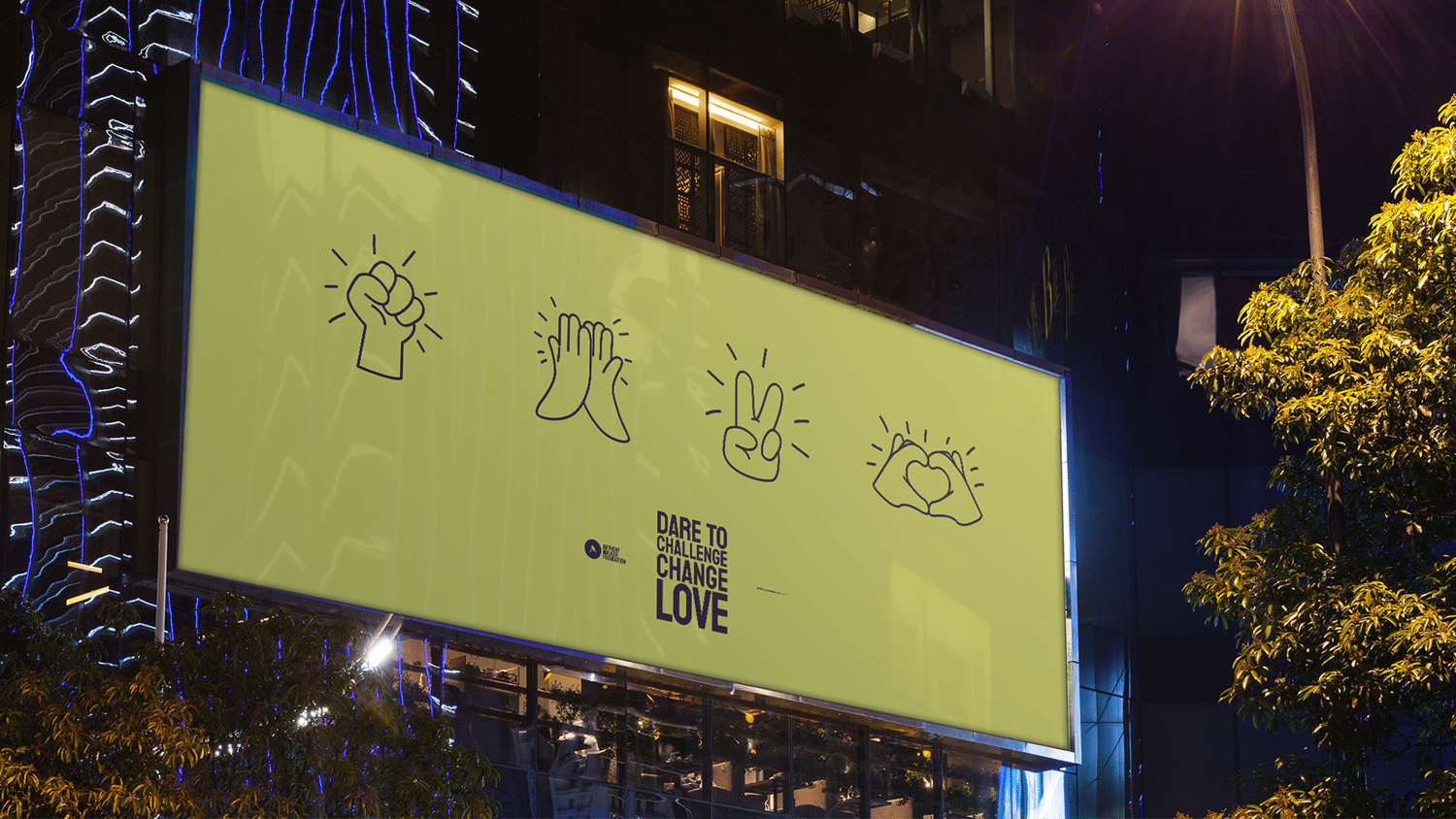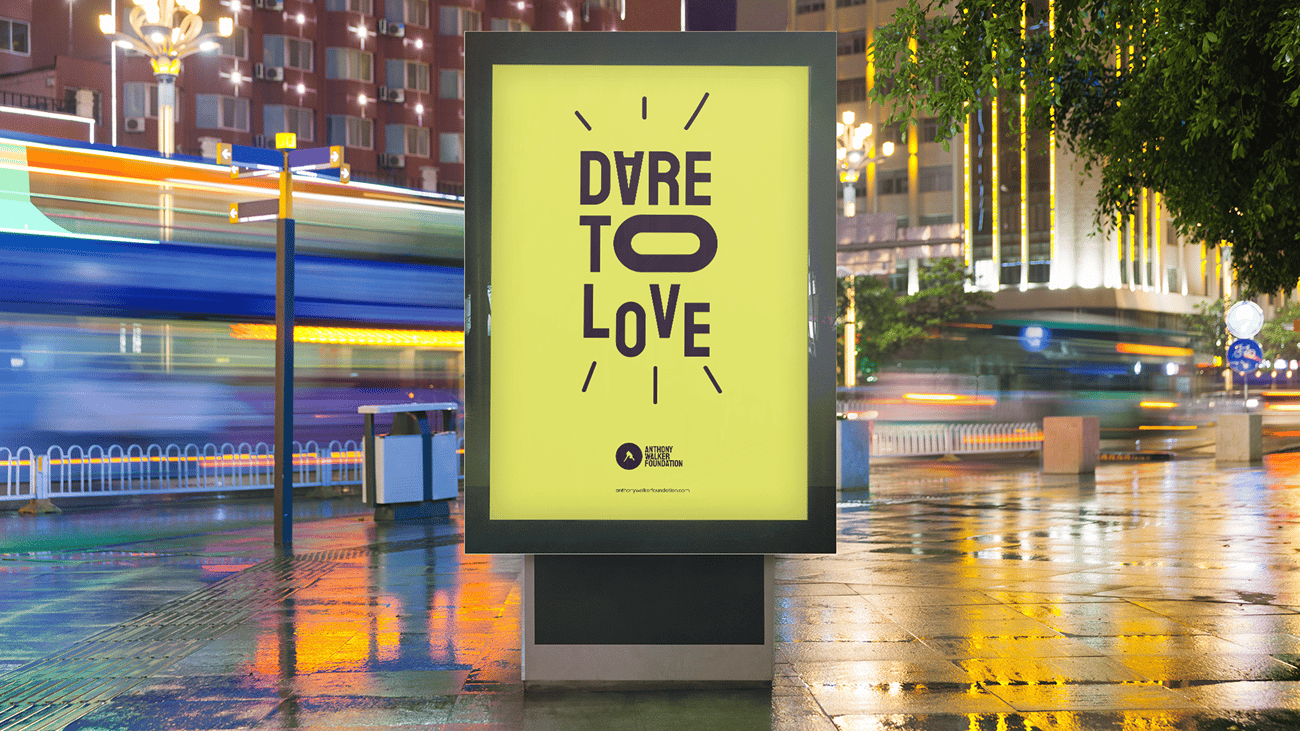 Within a few weeks of the brand being live, global telecoms firm Vodafone engaged with the organisation and became a client.
The brand has allowed the organisation to project its voice and image with a far more energised and persuasive disposition, crafting impact and influence for generations to come.
Some of the organisations we've helped