Power to move on! Brand & digital that takes you places.
Connect My Career is delivered by Career Connect – a UK charity helping young people and adults to achieve their potential by providing high quality, professional career, employment and training services.
One of their key B2B services is Outplacement. And their other more B2C services are built around individual career growth. These are extremely competitive industries with many corporate brands taking the market by storm.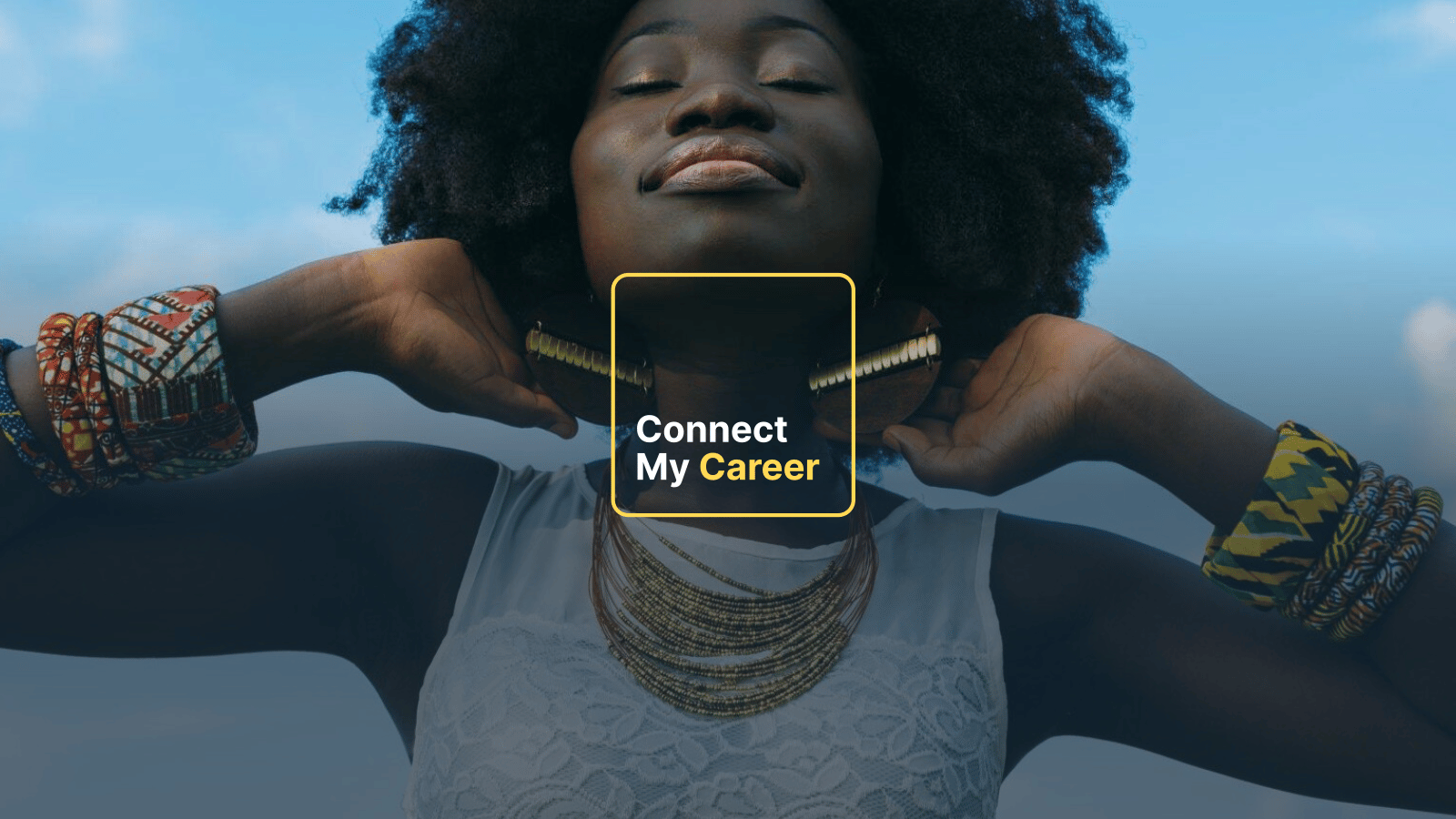 So what does CMC have to offer? Well… We embarked on journey of discovery workshops covering deeply inquisitive topics like Identity, Authenticity, Product Value, Unique Proposition and Audience Profile.
With an agenda to engage, capture and ultimately sell online, it was important we covered two meaningful aspects of the project. The first being an encouraging and provocative narrative, the second being a helpful and functional user interaction.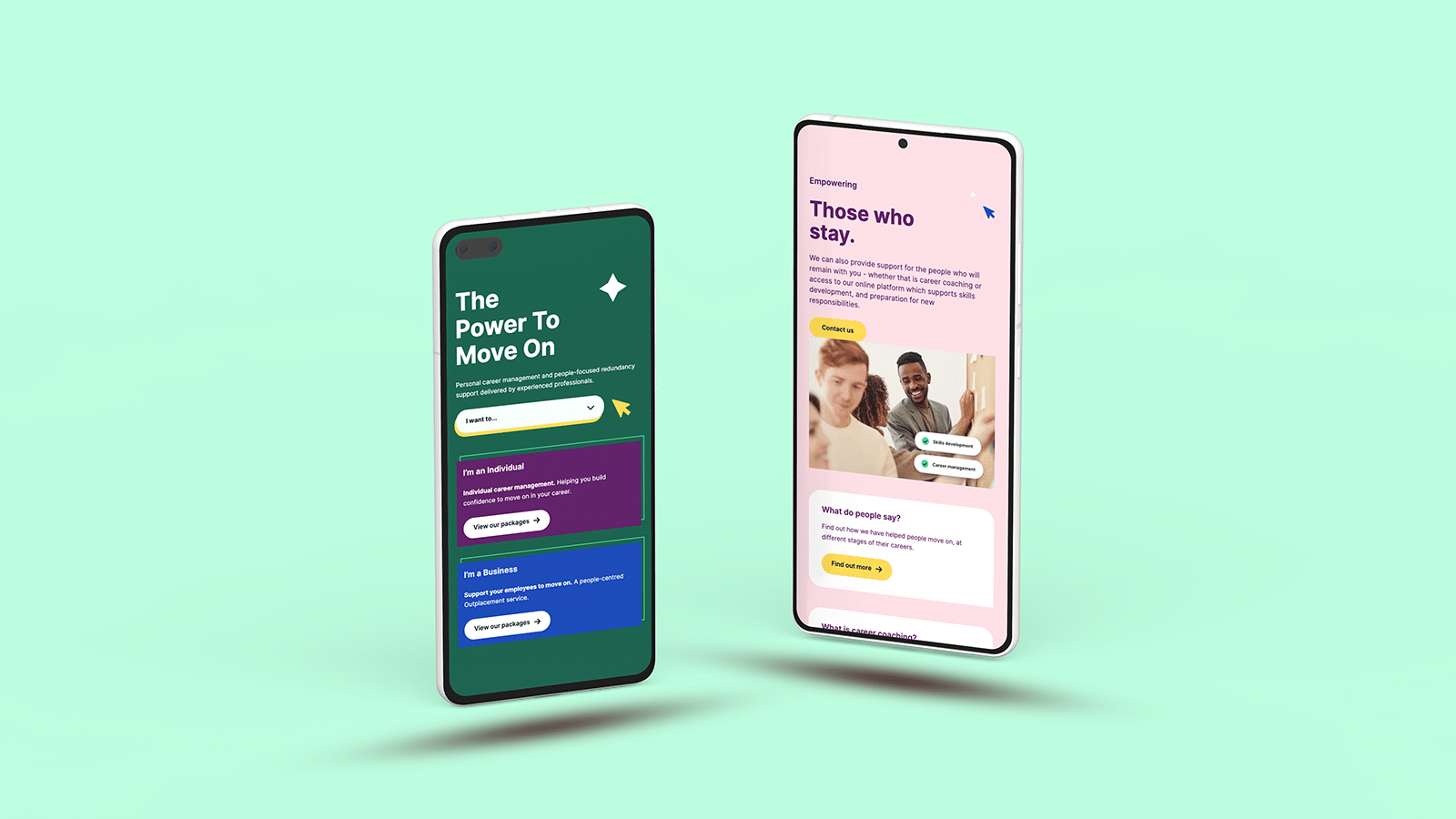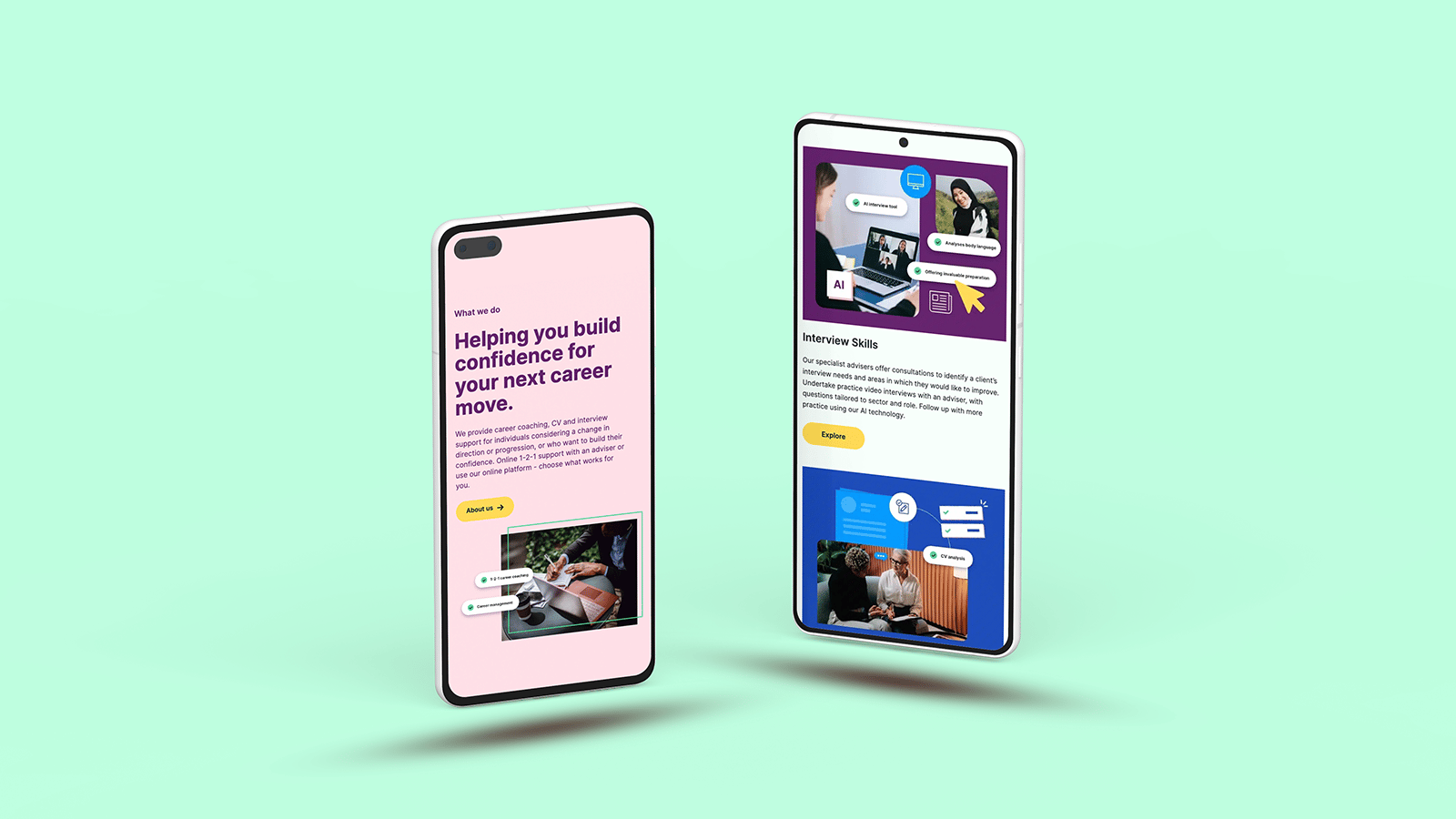 The outcome was a warm and friendly visual language that facilitated a tonal punch – 'The Power to Move On'. This language would sit front and centre, propositioning the user to engage with an e-commerce back end in a way that allowed the user to add helpful services to their basket.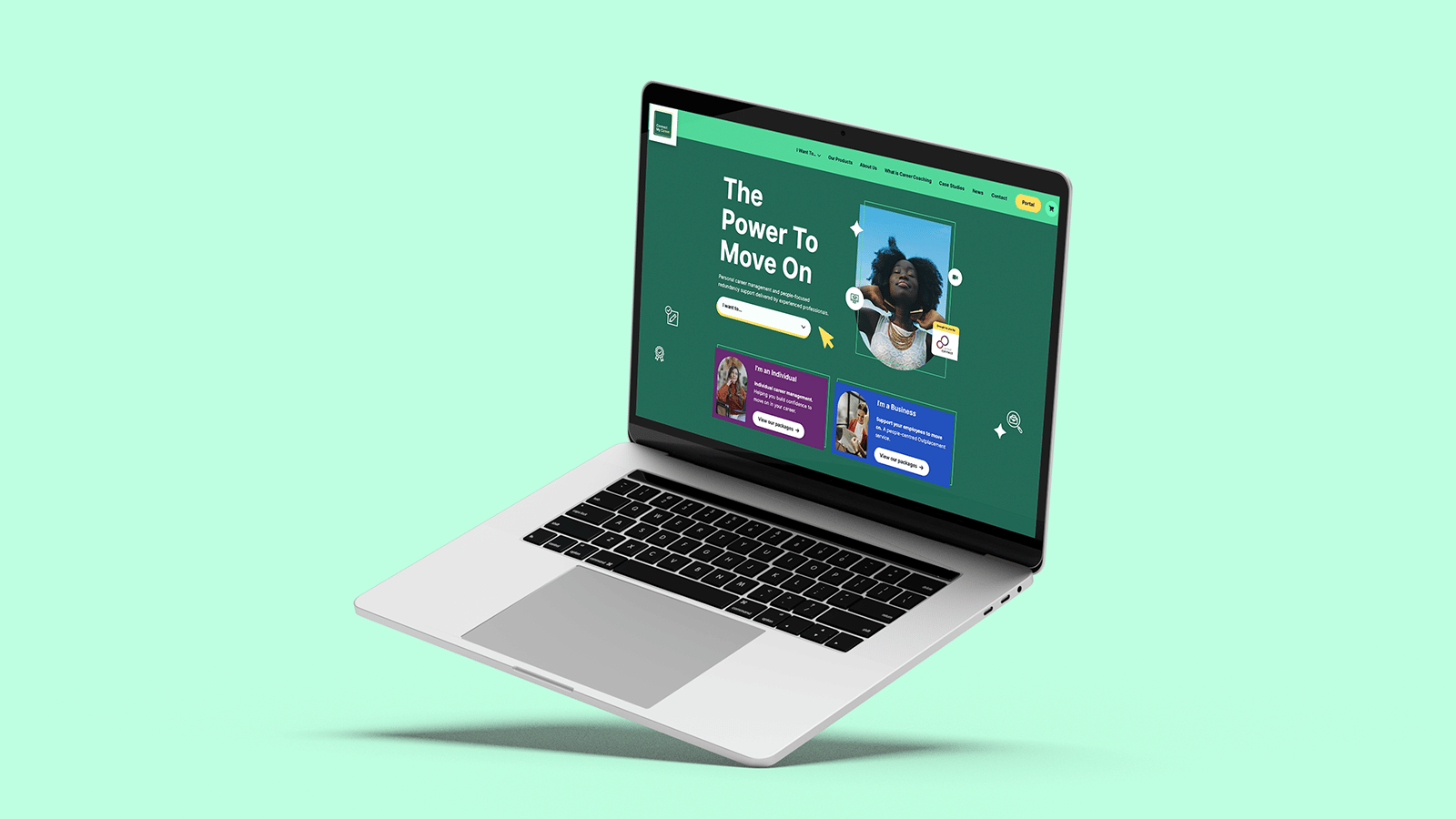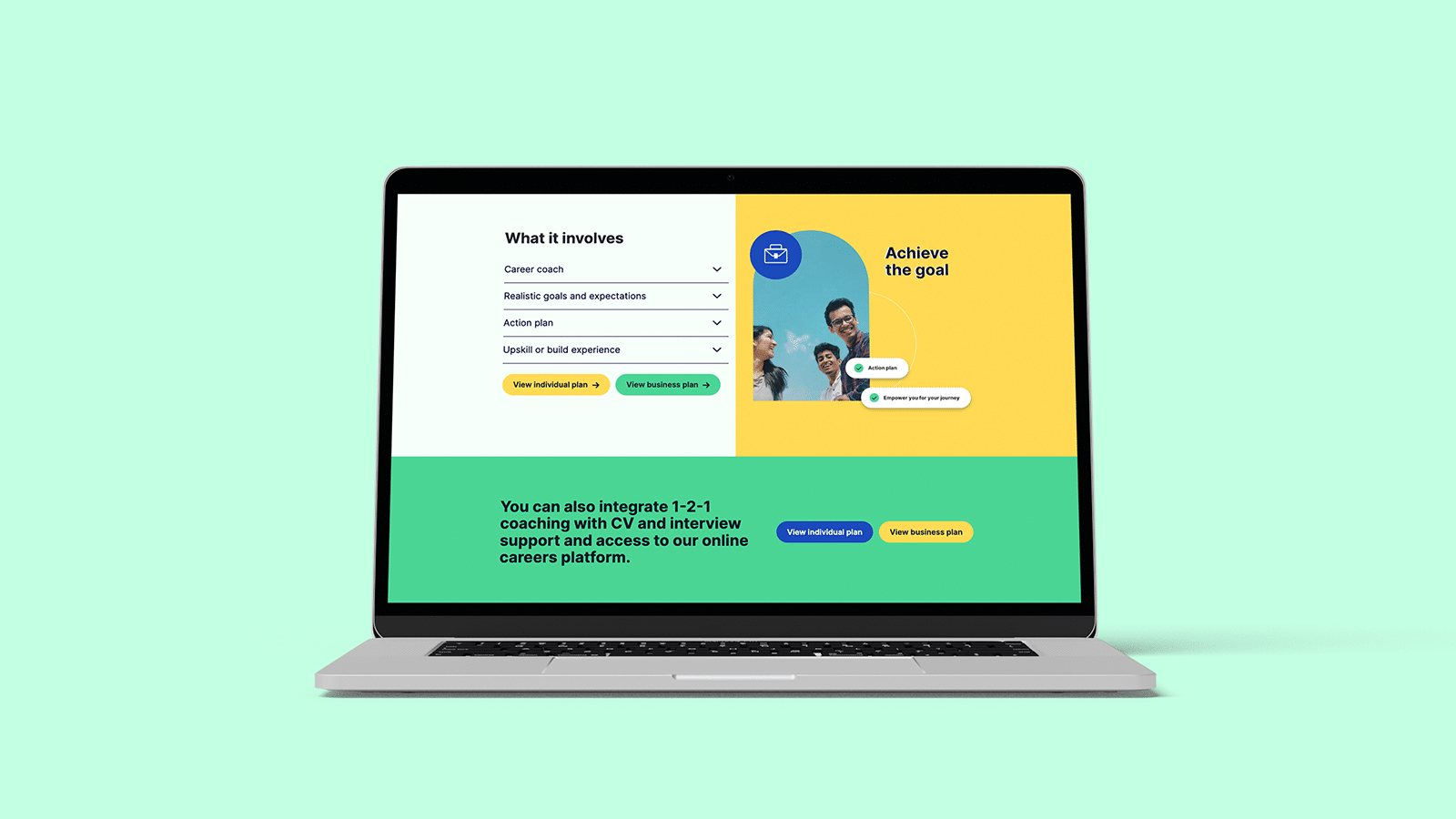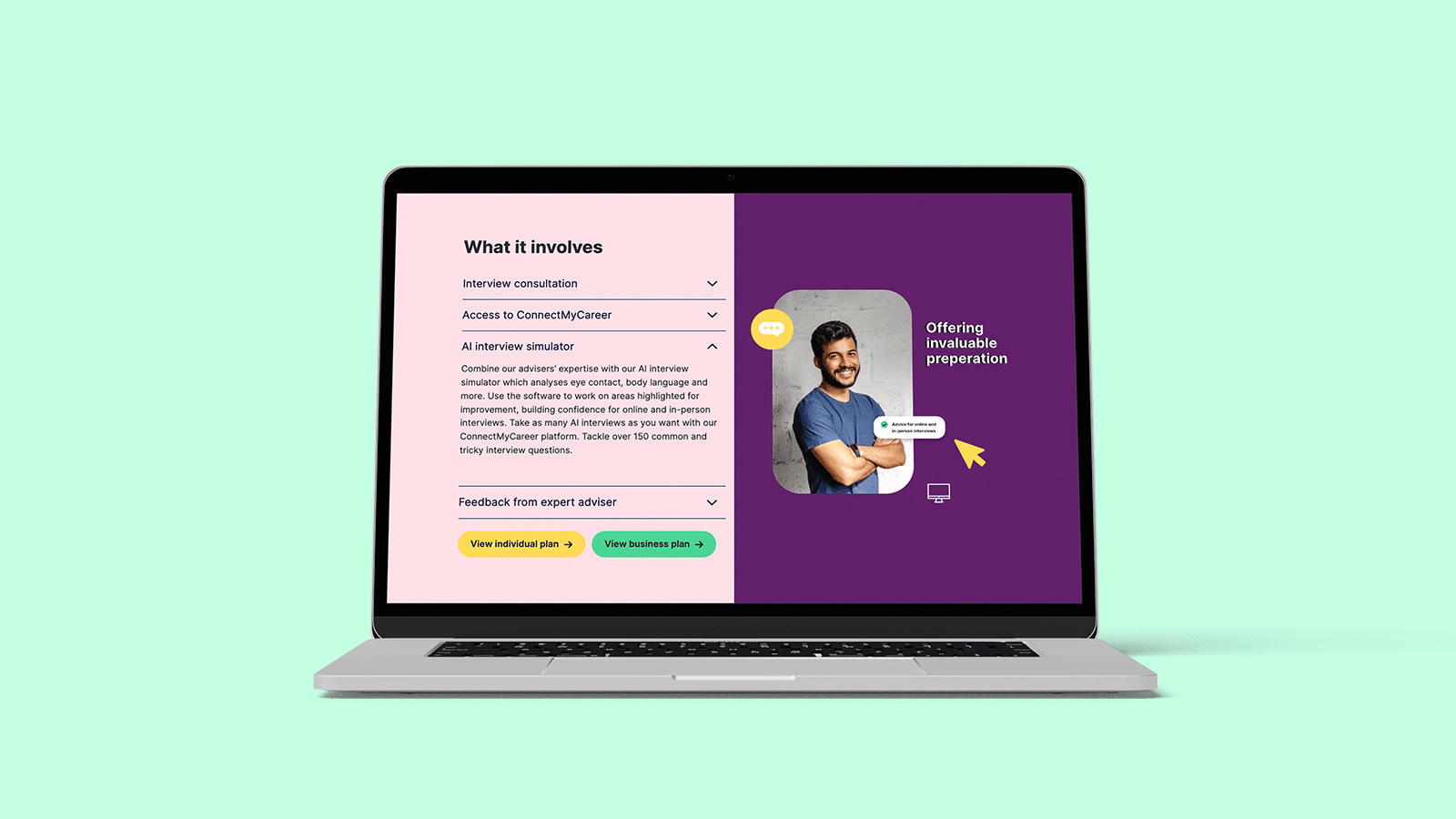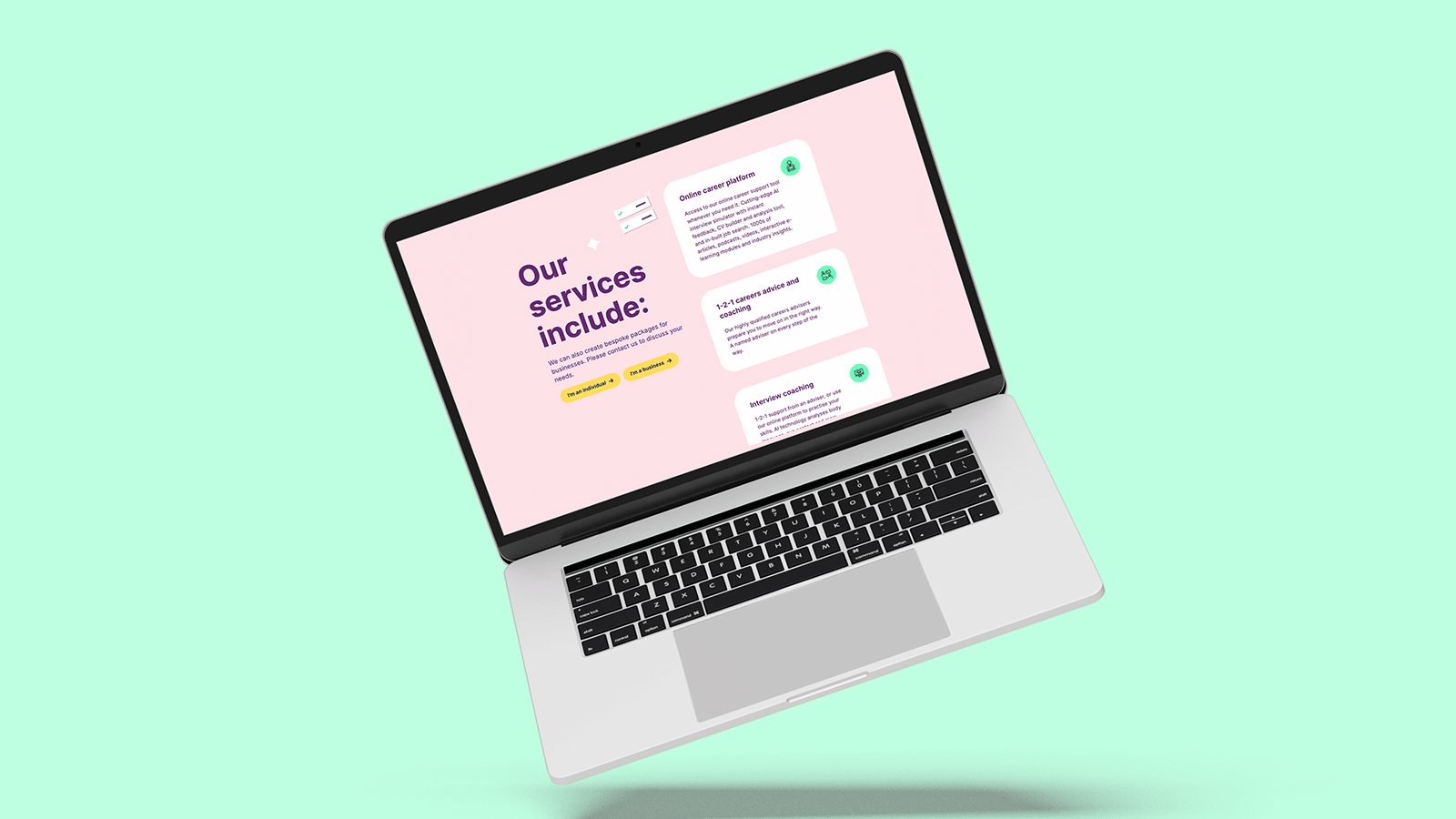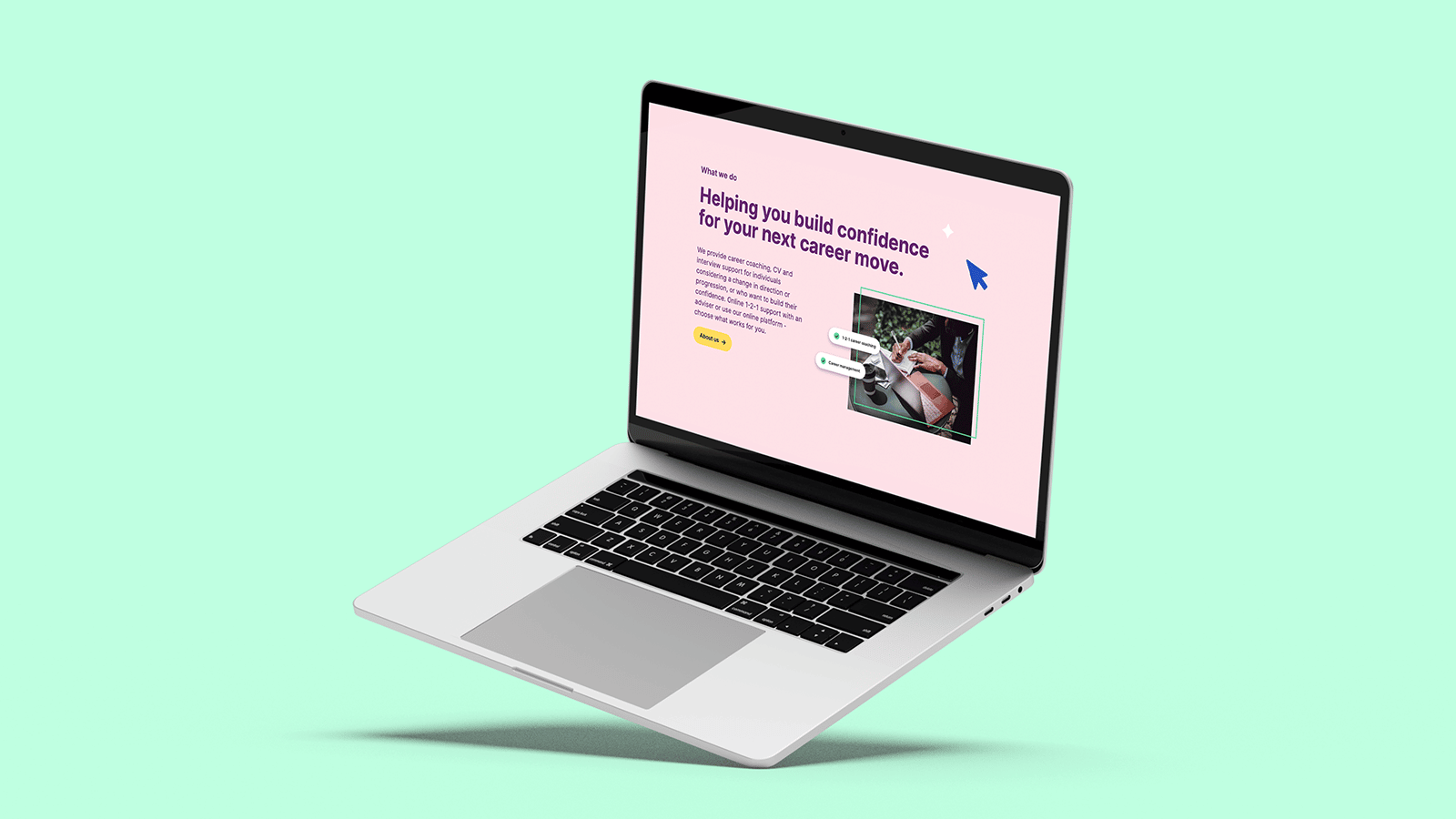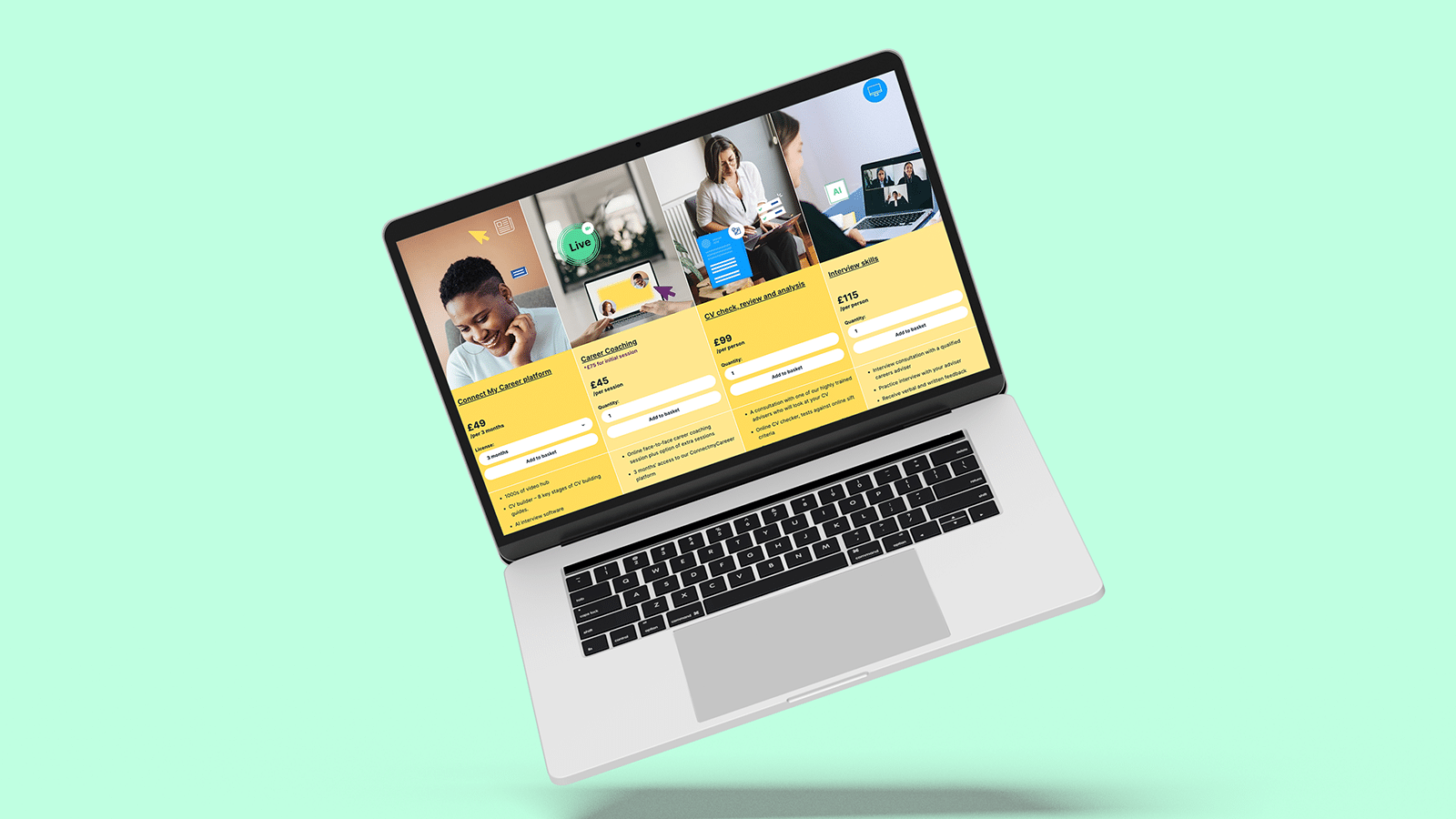 Other conversion tactics where integrated throughout the site to increase data capture, user retention and ongoing CRM strategies.
The brand and digital piece has allowed the organisation to extend a more charitable arm around the shoulder of it's audience in what is traditionally a harder, more corporate environment.
Some of the organisations we've helped