An impact measuring tool for the UK's first homeshare network
Homeshare brings together older people with spare rooms and people who are happy to chat and lend a hand around the house in return for affordable, sociable accommodation. It's the first of its kind in the UK and impressively relieving the government of its housing and social care crisis.
Monitoring the wellbeing and progress of the home match is extremely difficult. Tracking and reporting has proven tricky for the organisation. Homeshare needed a digital solution that would help monitor peoples sense of loneliness, happiness as well as practical details like location and match timeline etc.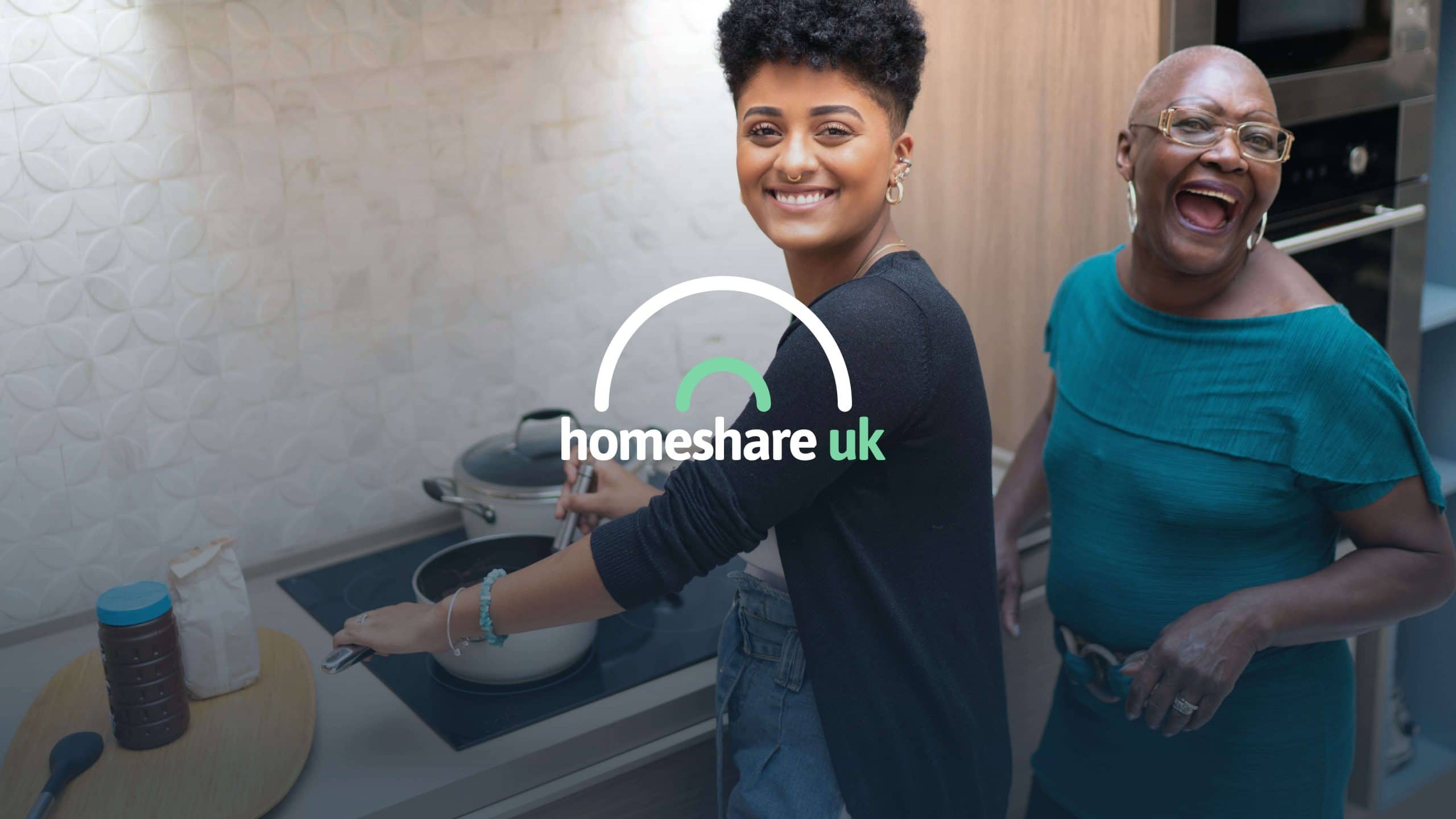 Homeshare commissioned our studio to build a data collection tool that quite simply allows Homeshare users to input data into an intelligent online form. The form allows the user to answer important questions providing rich insight on their lived experience.
The tool then outputs the data into a user friendly branded info-graphic, allowing staff to quickly read the key data and make organisational adjustments accordingly. The tool has been groundbreaking for the organisation.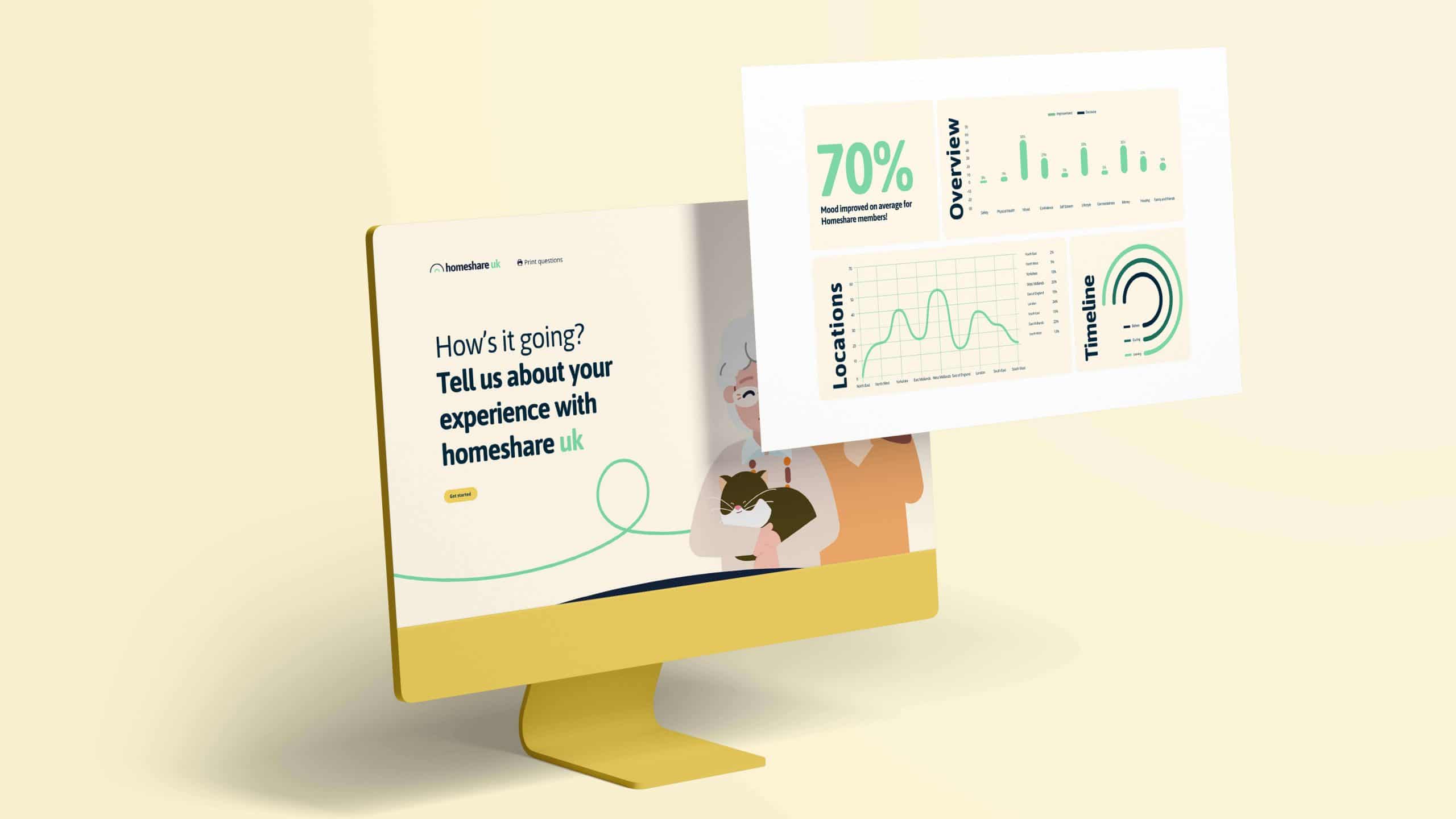 The tool can be developed for any organisation at any time. Once the tool is live, it acts as an ongoing dynamic tracker that can be populated over months / years. As the data grows, you'll have the ability to see trends, deficits and rises in impact.
You'll also have the ability to use the outputted data infographics in story telling, front-end website pages and even invite sponsors and partners to a guest log-in where they can see their impact specifically.
Some of the organisations we've helped