Homeshare expands to Scotland through Animation
Homeshare UK enables two people to share a home for mutual benefit. Typically, an older person living in their own home with a room to spare will be carefully matched with a younger person who will provide an agreed amount of support in exchange for good quality, affordable accommodation.
This groundbreaking social enterprise is looking to expand its offering of affordable accommodation and mutual sharing model to Scotland. But – it needed a highly visible coms piece to convey the value of the offering to potential stakeholders across the region. And this coms piece needed to be engaging!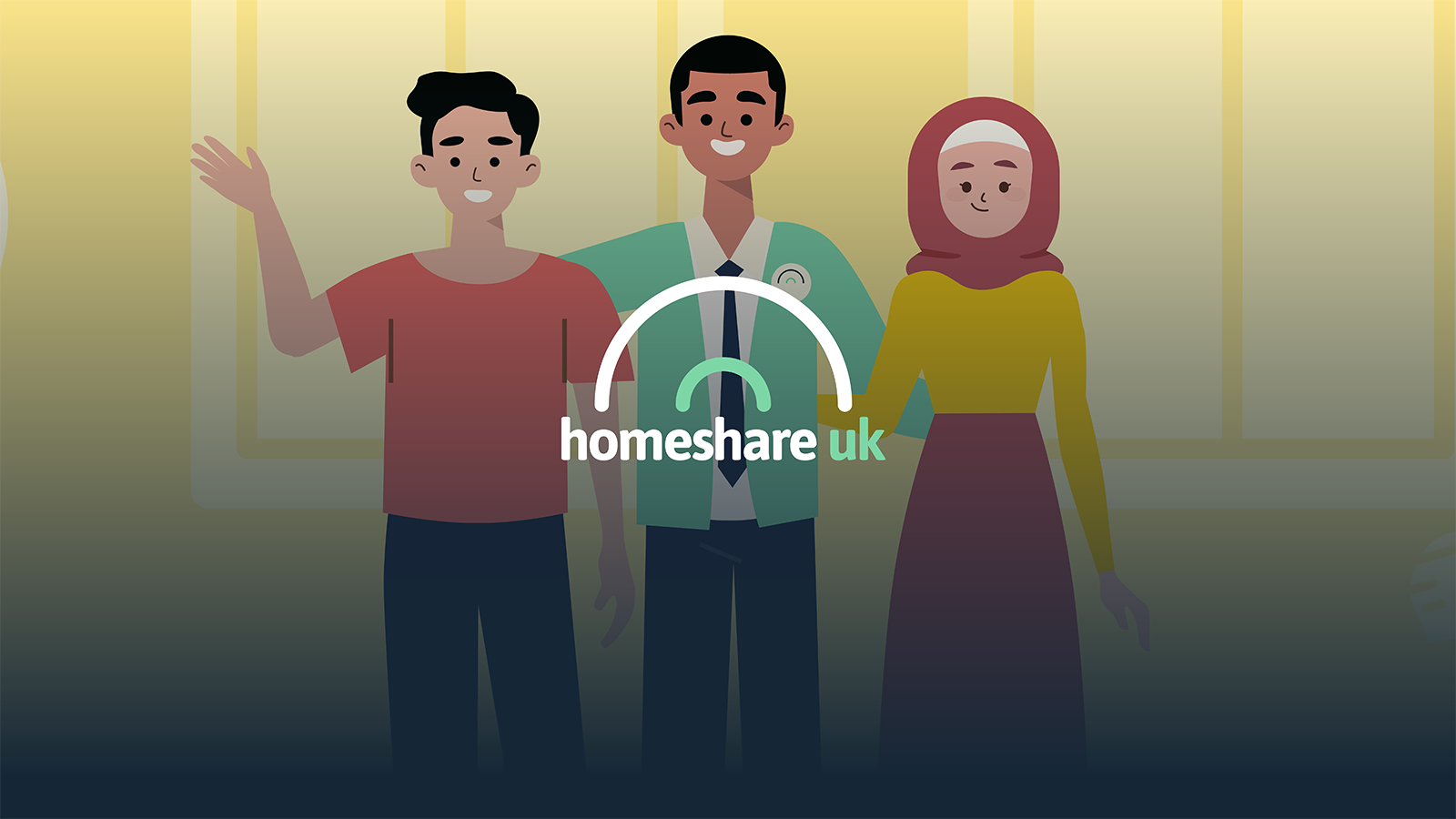 Working closely with the Homeshare marketing team, we collaborated to ensure that meaning and value collided for what would be an extremely helpful video. Because Homeshare is a new concept, explainer element to the animation needed to gain credible traction in educating audiences.
Added to this, it has been crucial that we emotionally engage with audiences as well as practically. The audience needed to empathetically connect with the content as well as be practically informed.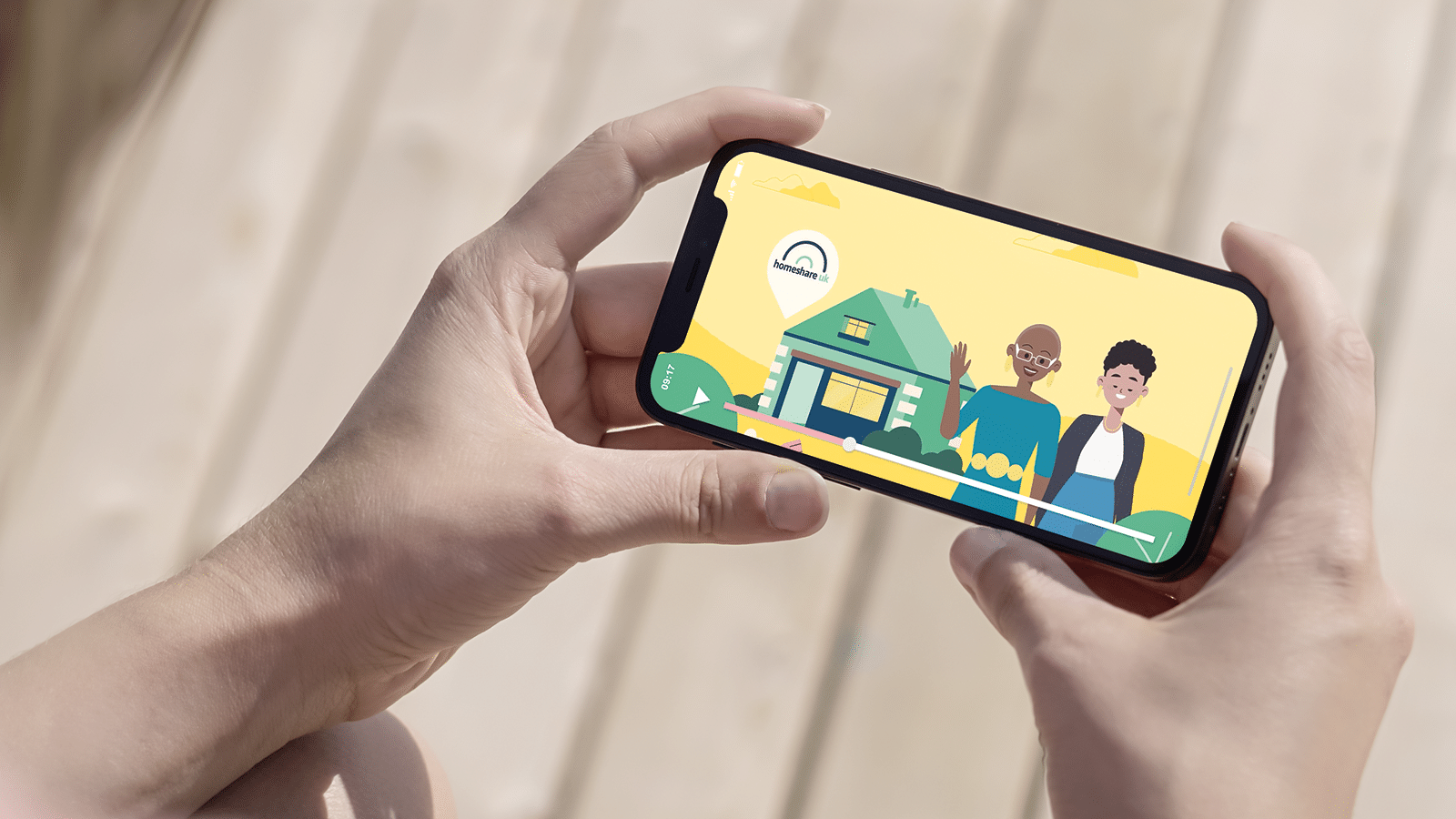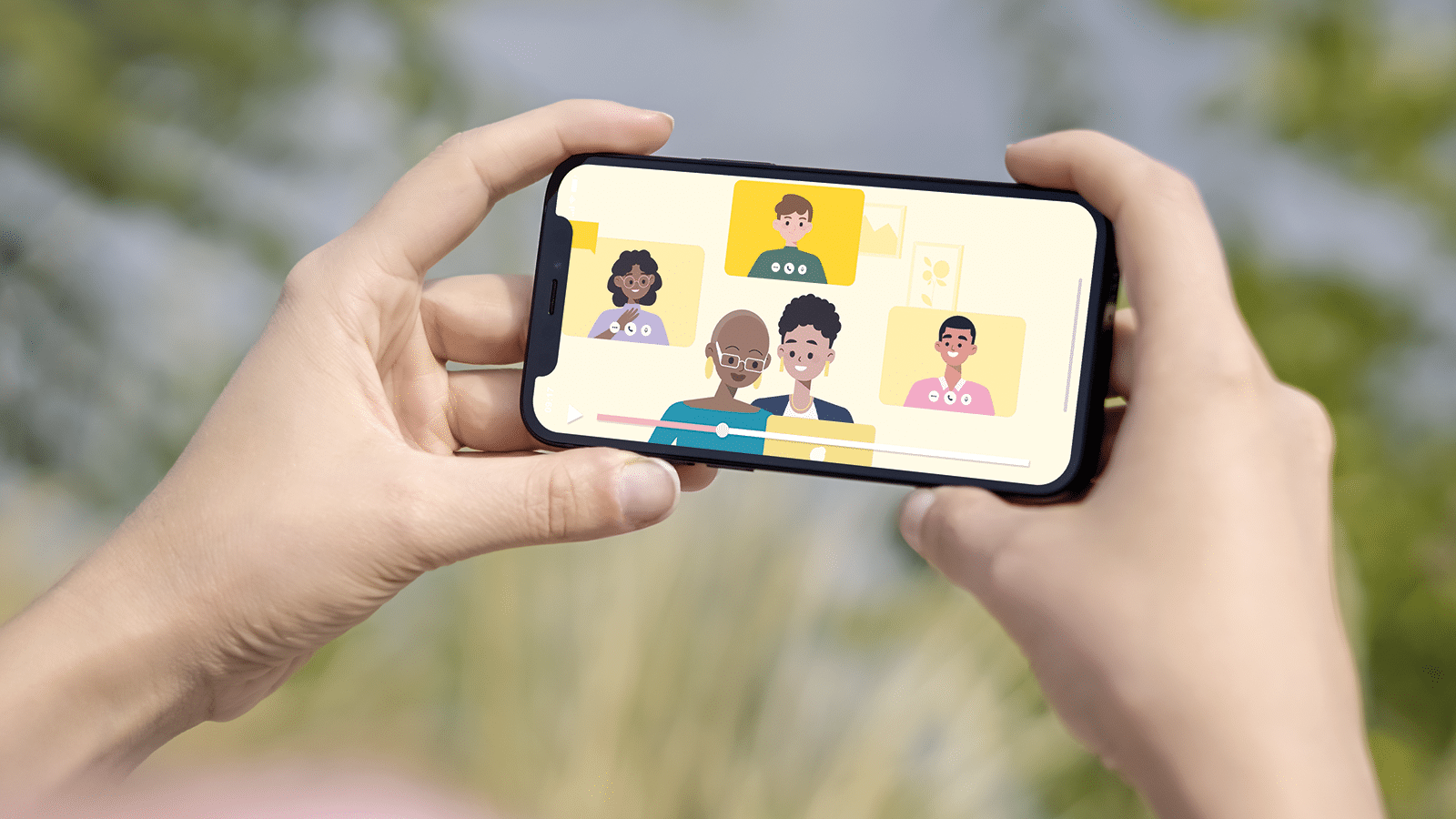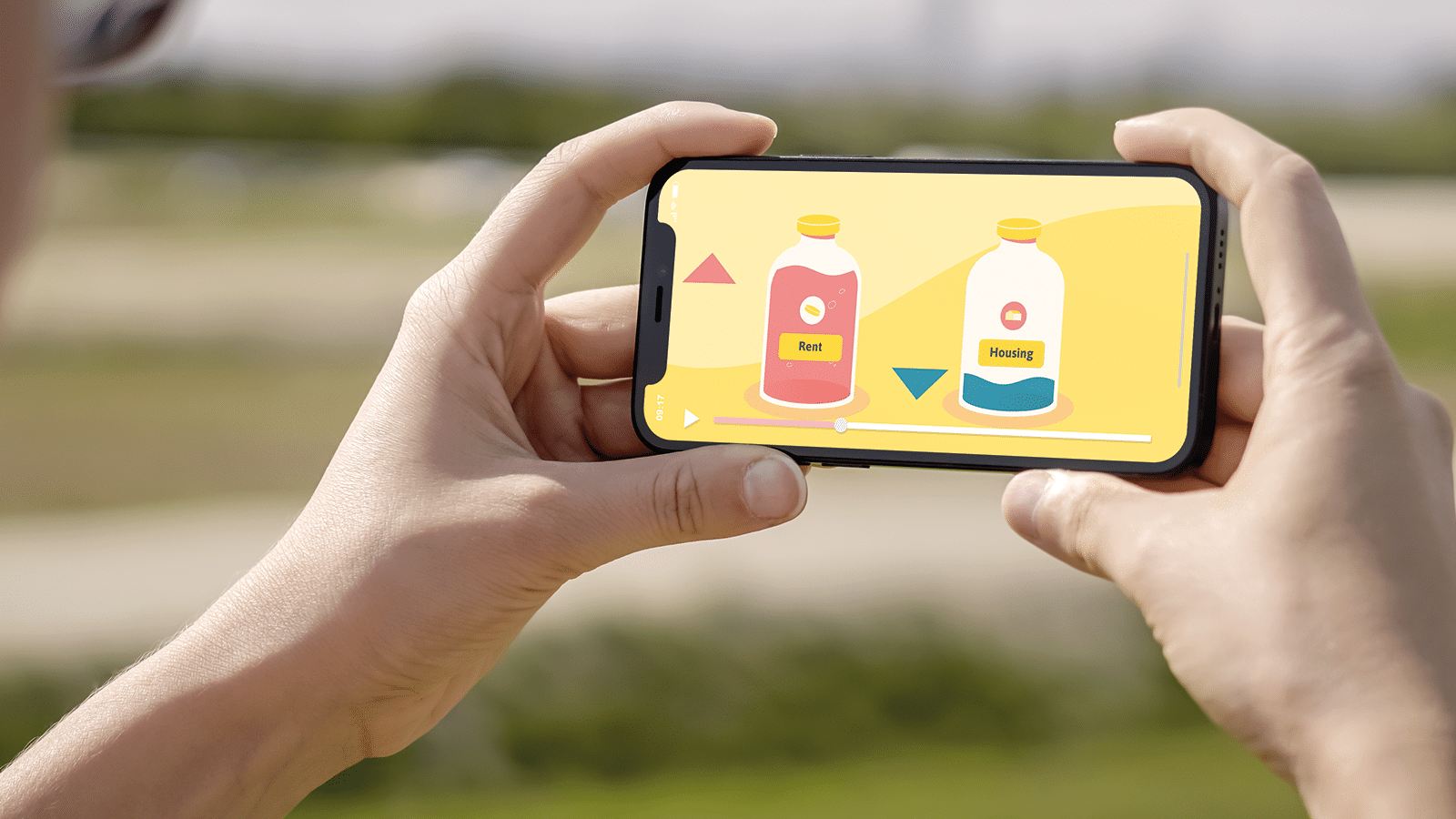 Through goal setting, story boarding, script writing, voice sourcing, music sourcing, illustration and animation, we have brought to life this wonderfully unique proposition.
Deeply important to the organisation is that It's on brand, in fact, it's an extension of the brand universe we are developing for both Homeshare and it's partner organisation Shared Lives Plus.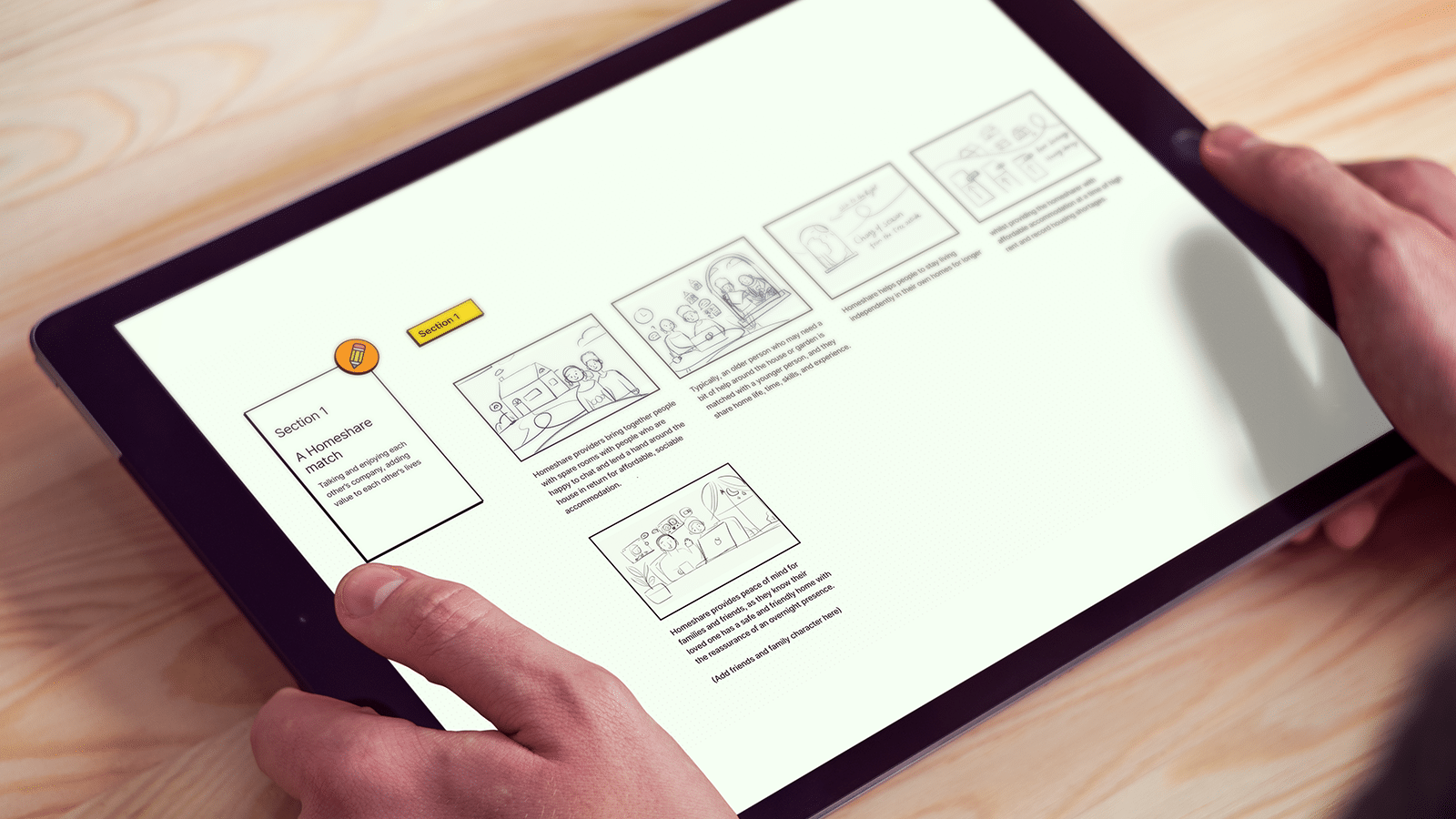 Some of the organisations we've helped