Online traffic sees 70% uplift after re-brand & web design
Online tech start-up, AudioHarvest, have developed a technology that turns website content into automated podcasts. This will vastly improve how people learn and absorb information as well as improving how organisations distribute their material.
Our brief was to develop a modernised visual identity and communications asset kit to equip the business. The brand needed to feel like a tech start-up. It had to convey sophistication as well as accessibility.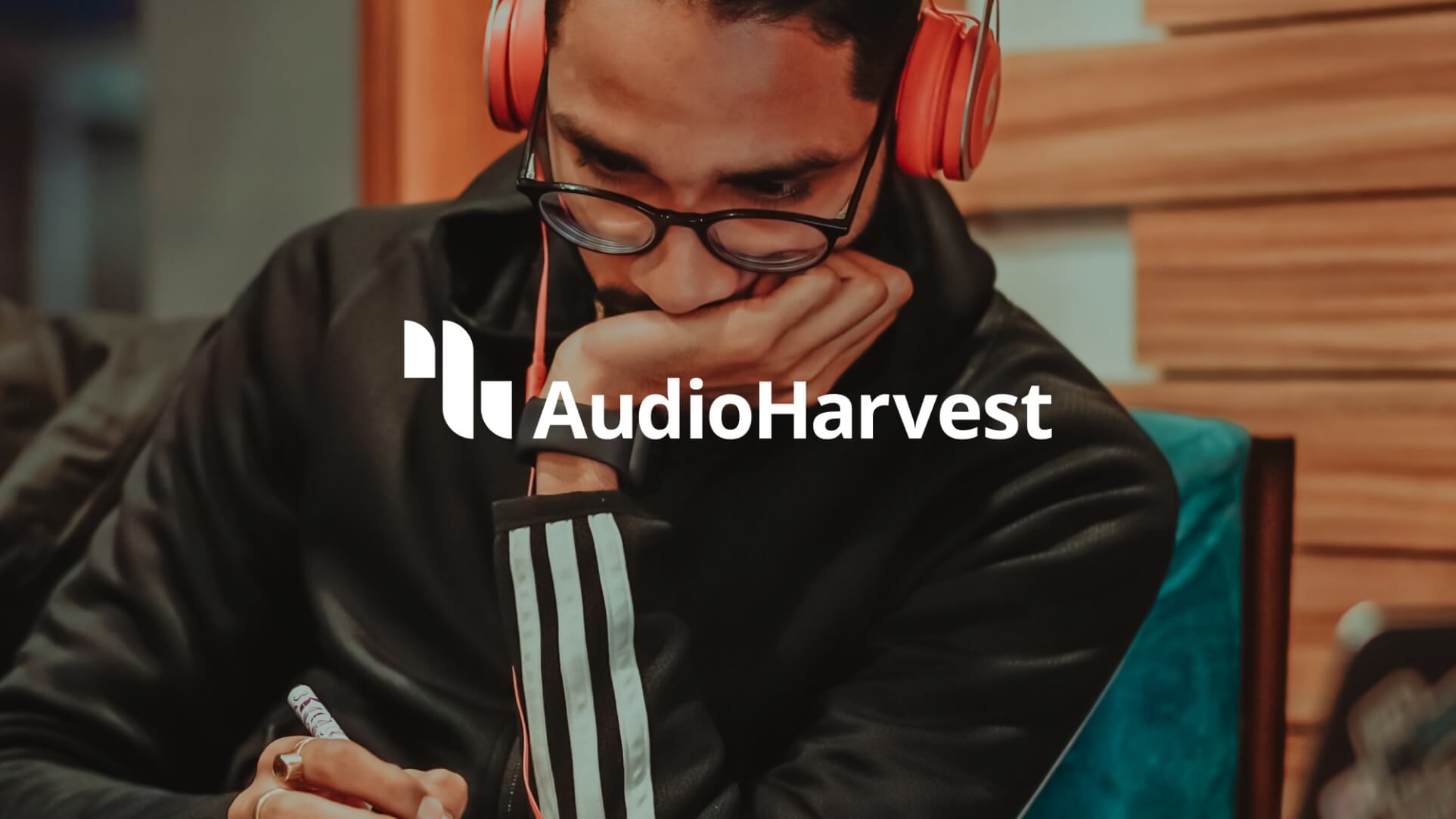 We developed a brand marque that resembled the seeds of a wheat plant to tip its hat to harvesting as well as the letter 'h'. The warm green backdrop with a digital pop green accent modernises the brand.
An illustration suite was also developed to help communicate the tool online. The brand and digital project hit a 70% uplift post launch in its first three months. It continues to bring the business thriving publicity and engagement.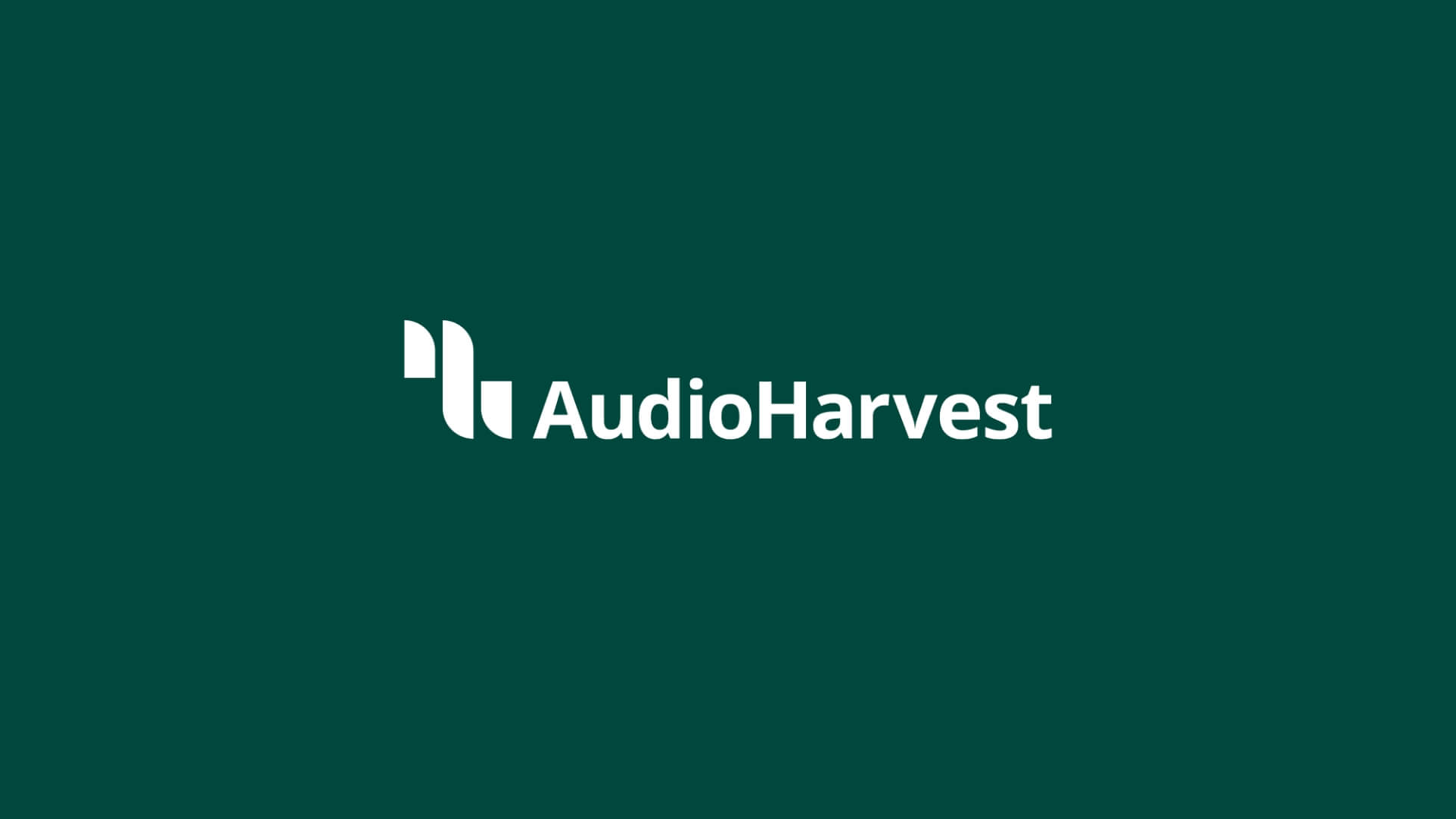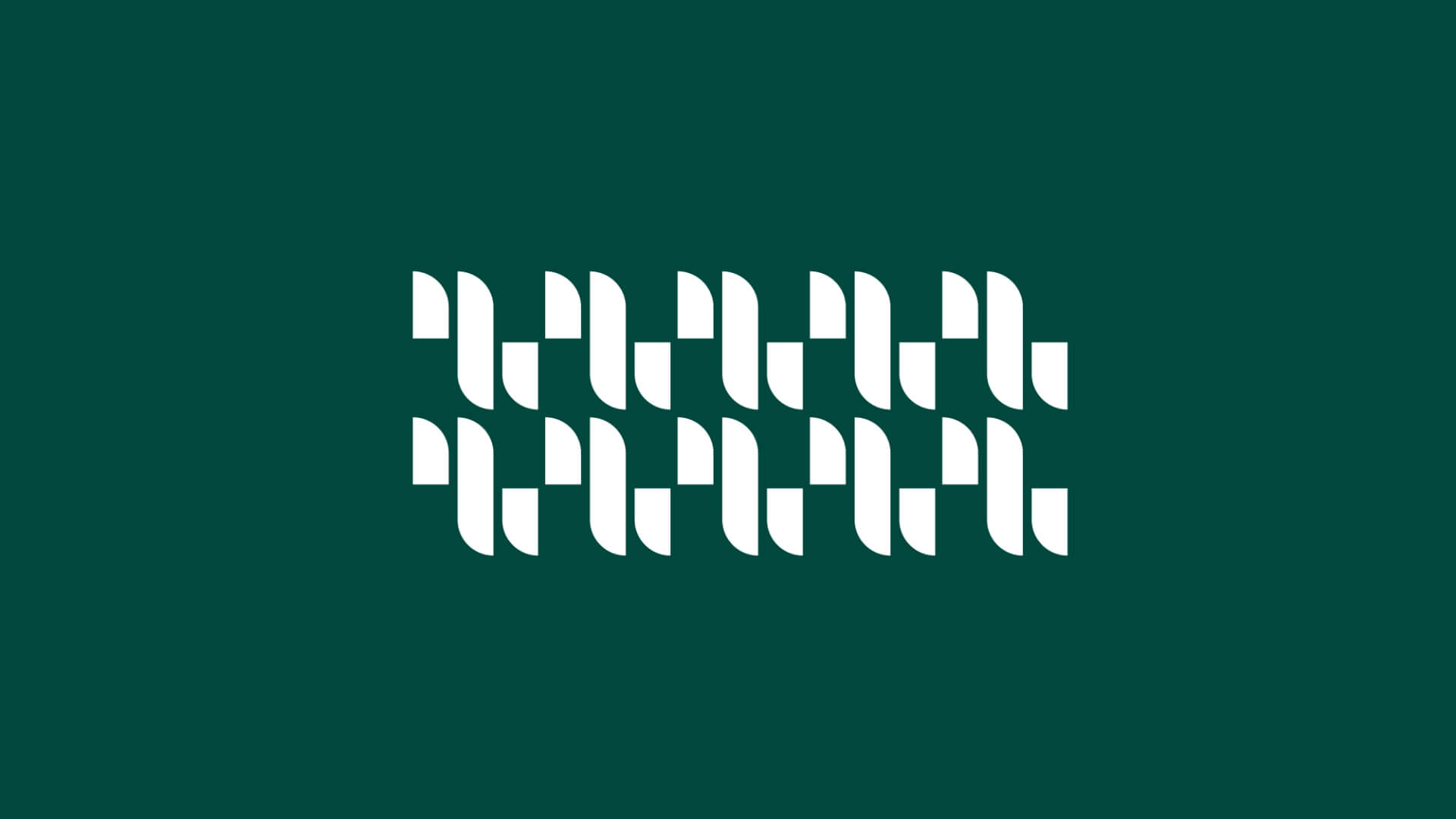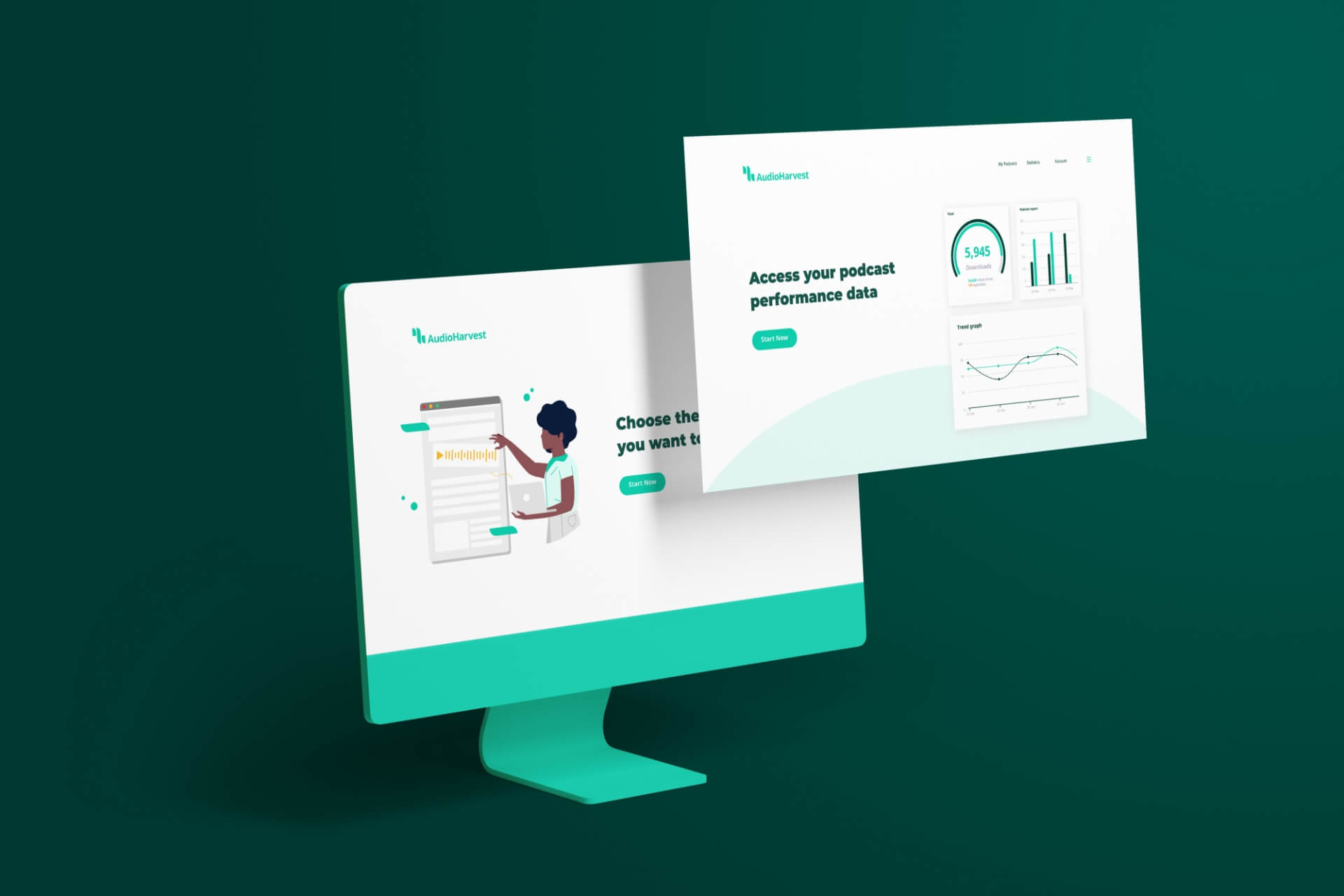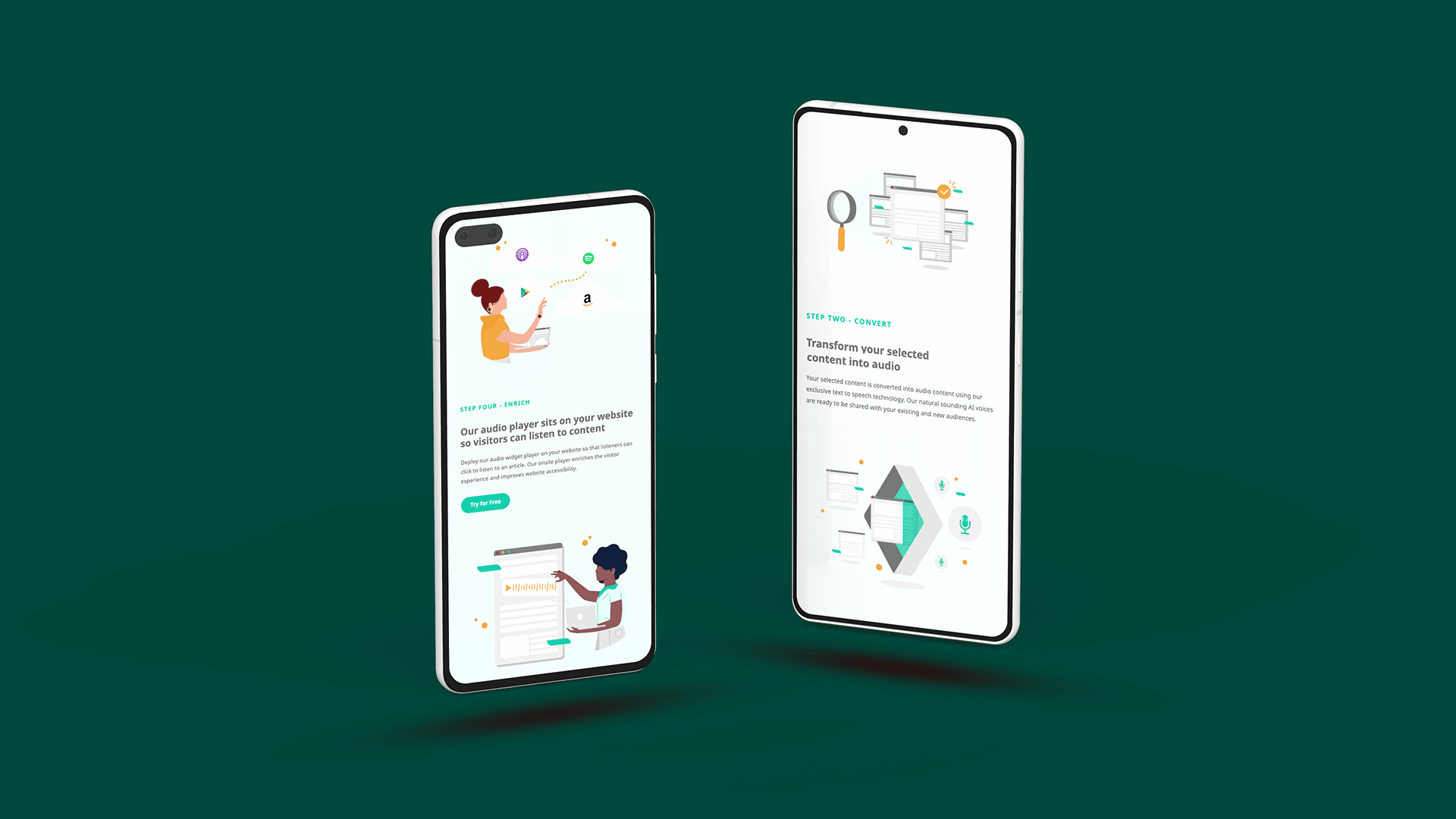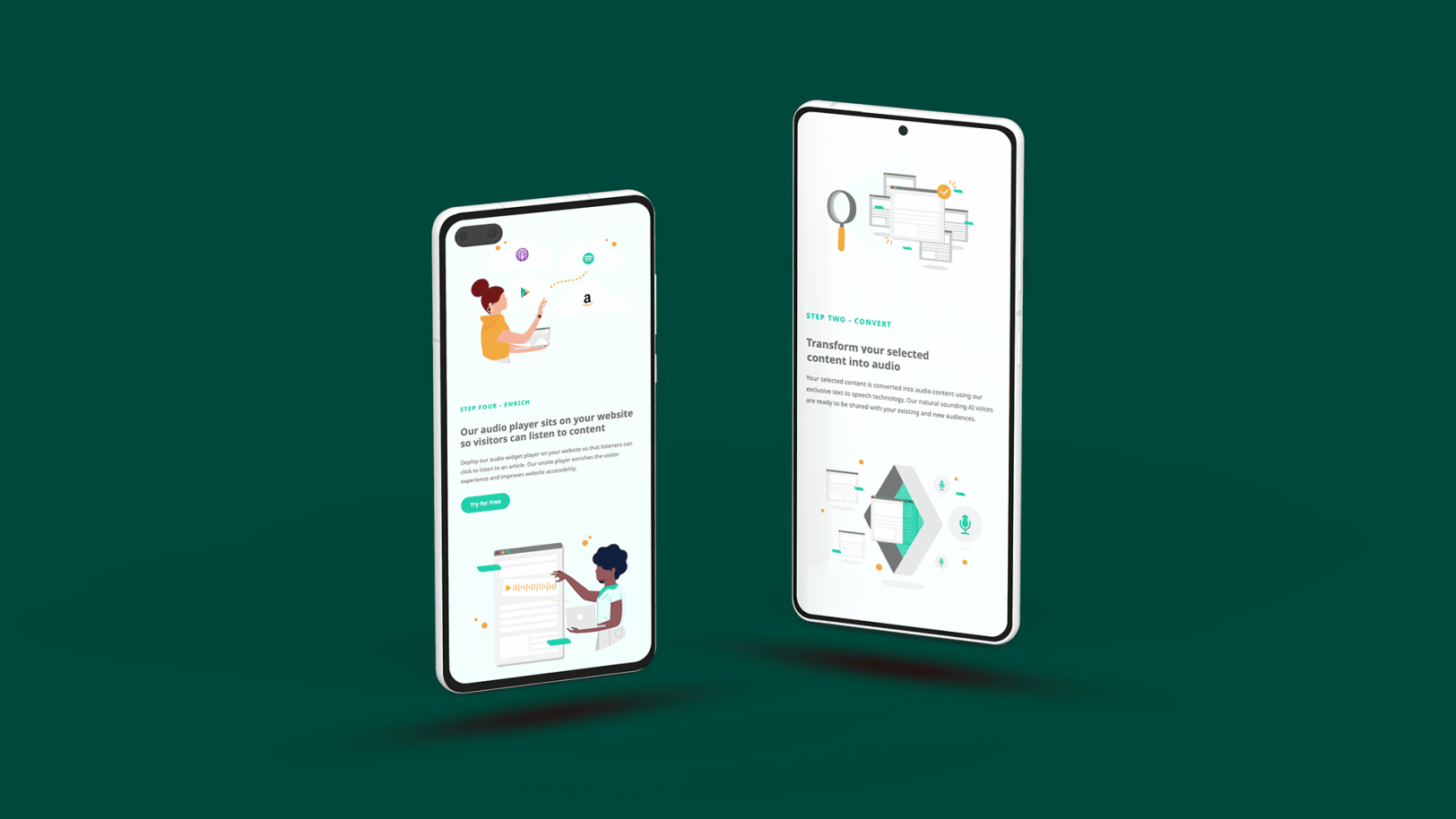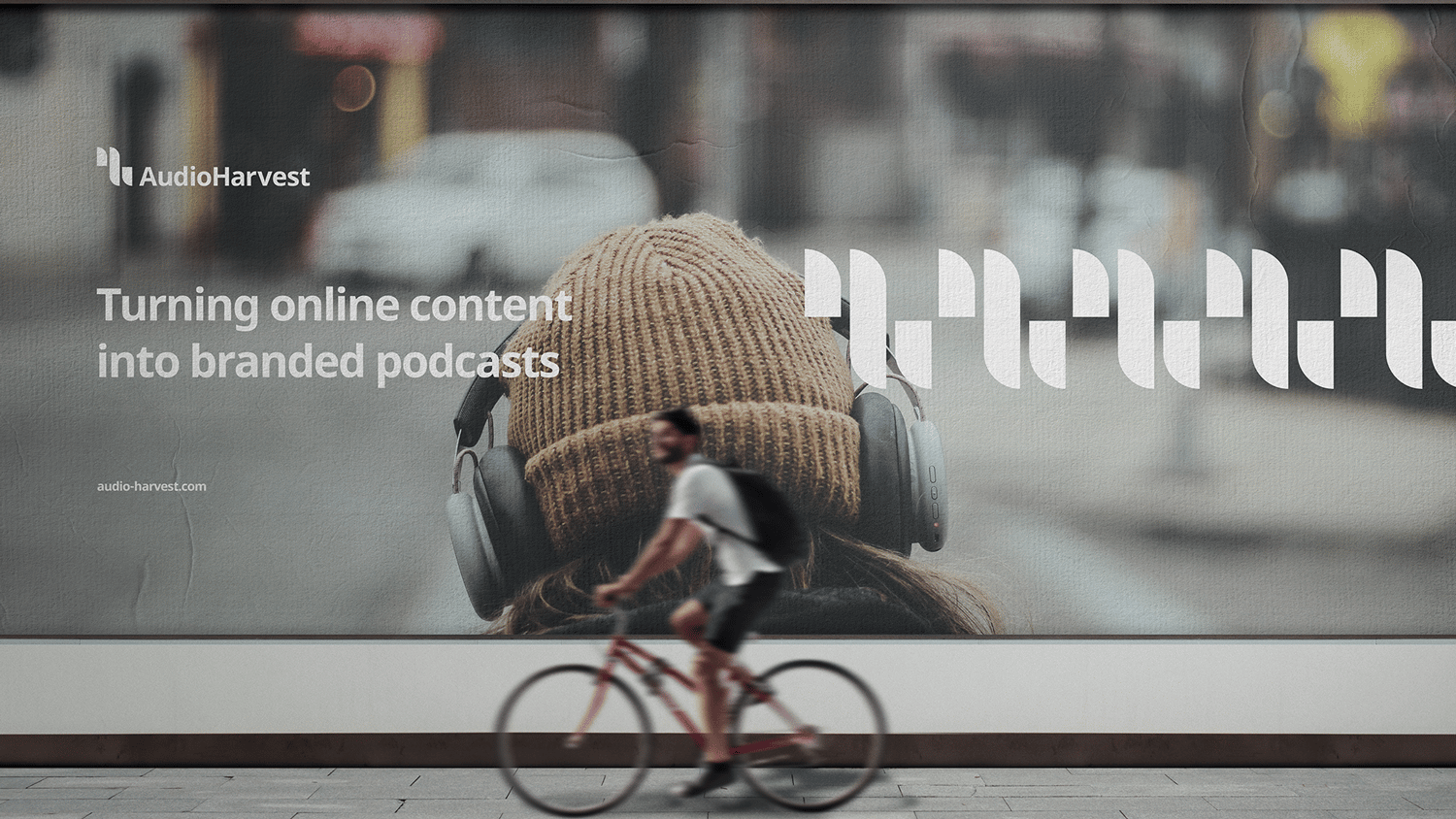 Some of the organisations we've helped