It's just bio-tech, why bother?
Pure Transfer is a purity component manufacturer for the pharmaceutical and biotech sector. It distributes worldwide with the bulk of its client base being in both Europe and the USA. But it's not your average biotech firm, and nor does it want to be.
The team at PTL are extremely ambitious and are adamant they can disrupt a global market by simply being attractive and playful in an environment known for it's dryness and pragmatism. For us it was about extracting the authenticity and sarcasm of PTL's team and elevating it within in a glossy high-end visual. This high-end visual very much being the irony, because let's be honest, there's nothing sexy about gaskets and clamps.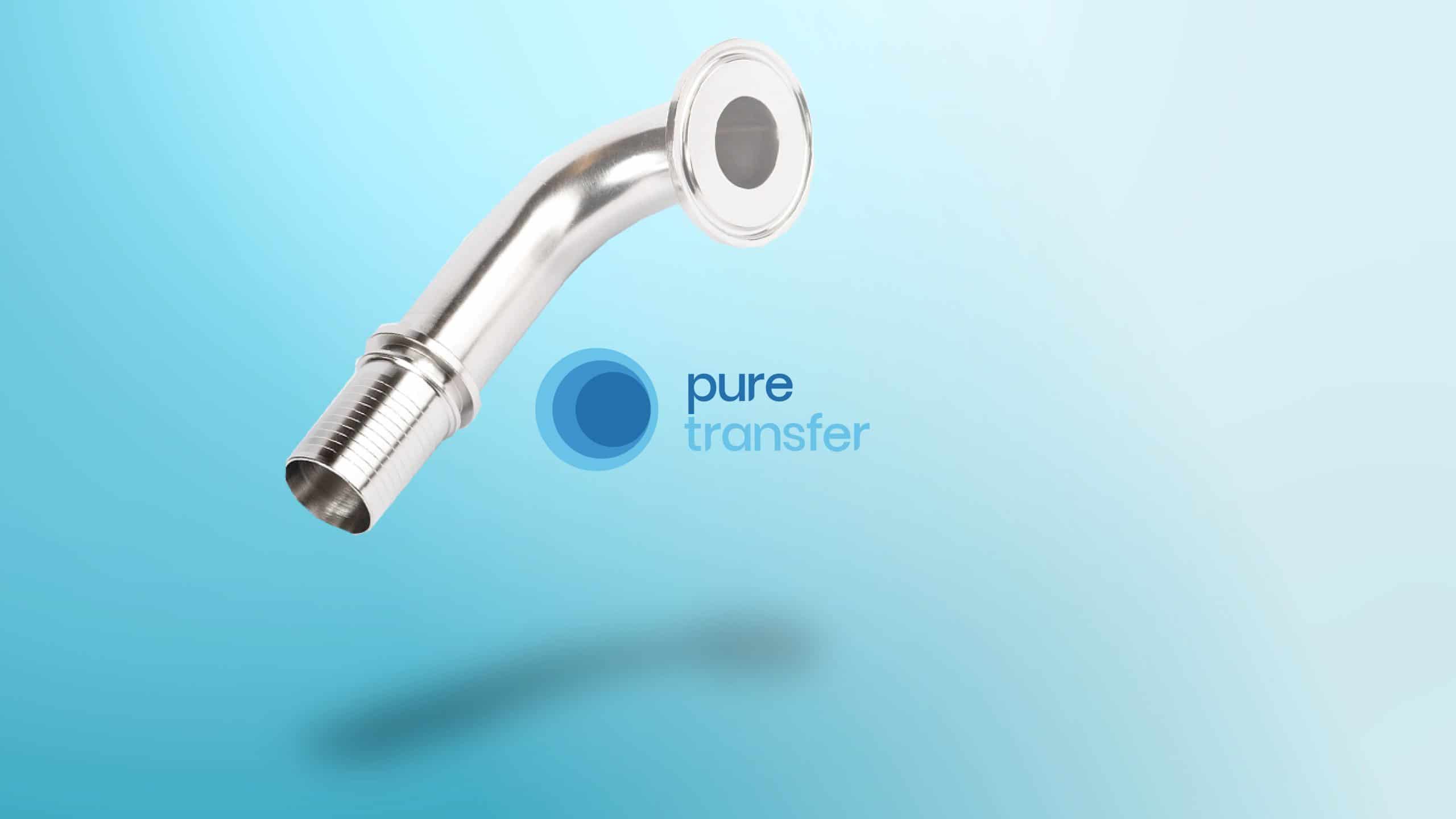 Because the sector is a bit drab, the brand had to feel squeaky clean as well as firmly communicate reliability. A high production value was important! To clash with this polished attire was to be a tone of voice that felt direct and at times sarcastic. The team's ability to laugh at itself had to come through the brands persona. Because the industry, at times, is a tad too serious.
This prickly and comical tone of voice, woven into a smart, purifying aesthetic, has made for a brilliant bang in the bio-tech market. Pure Transfer have taken these two communication themes and stirred up quite a followers online as well as gaining major revitalised traction with current clients.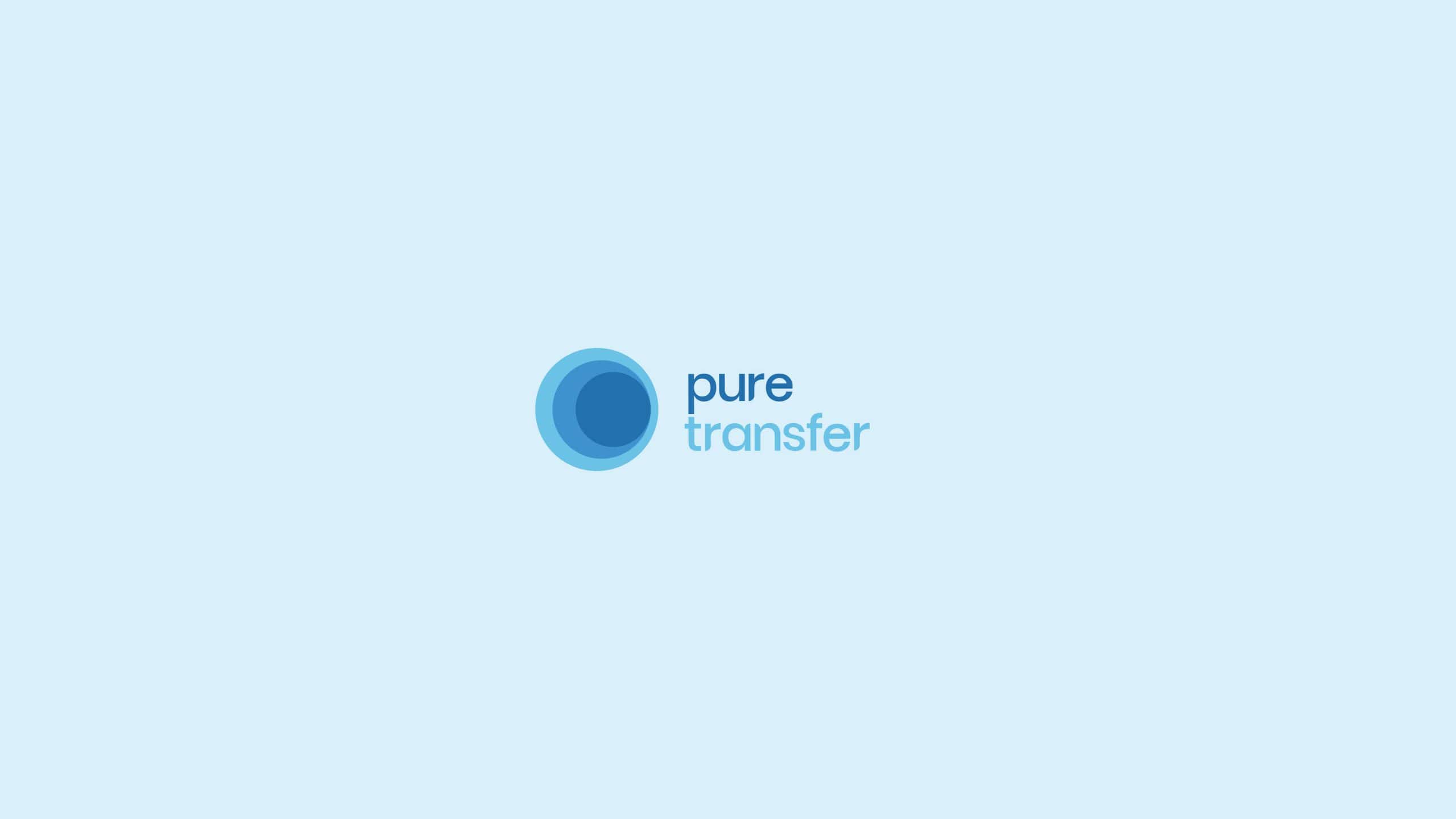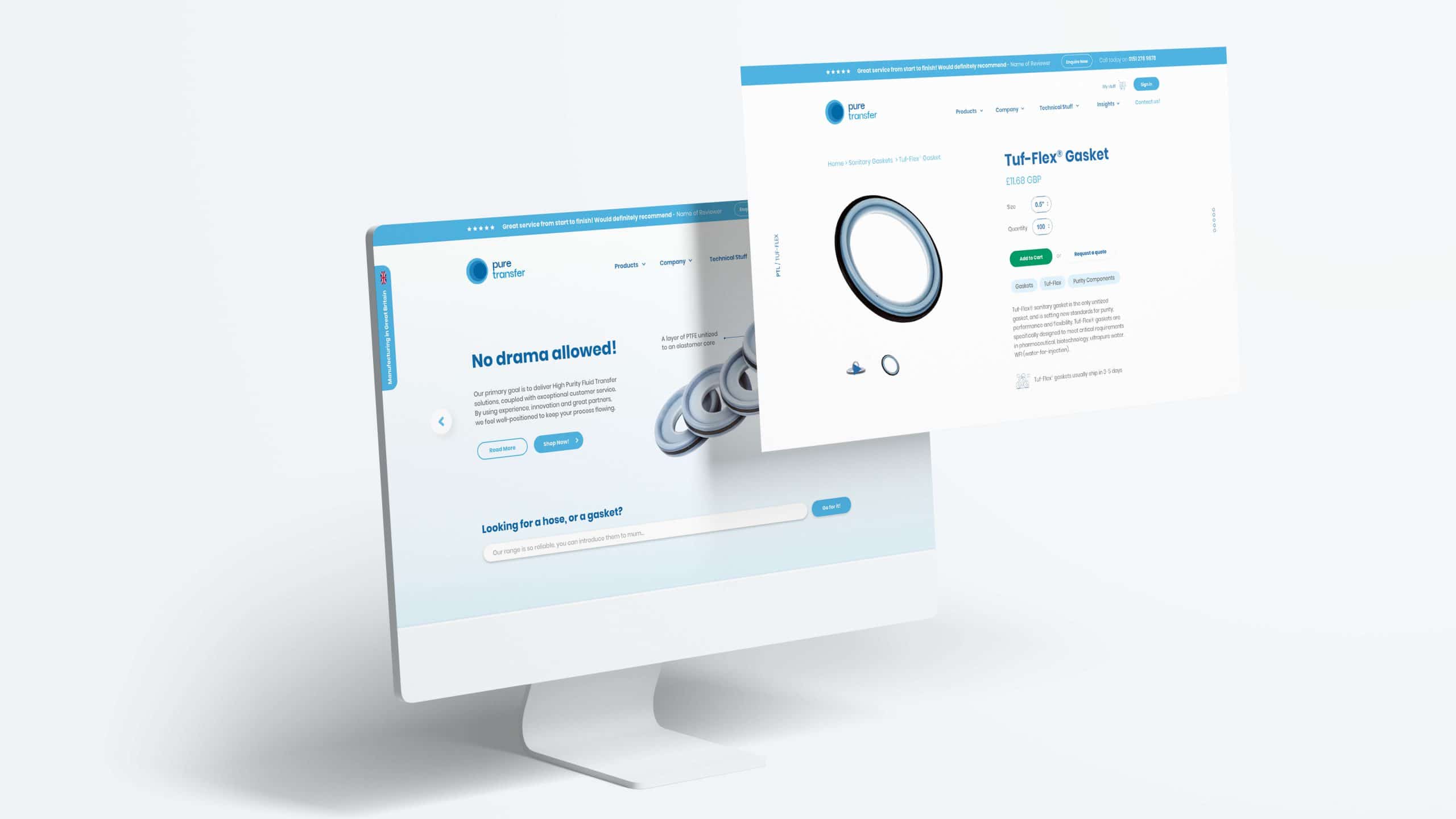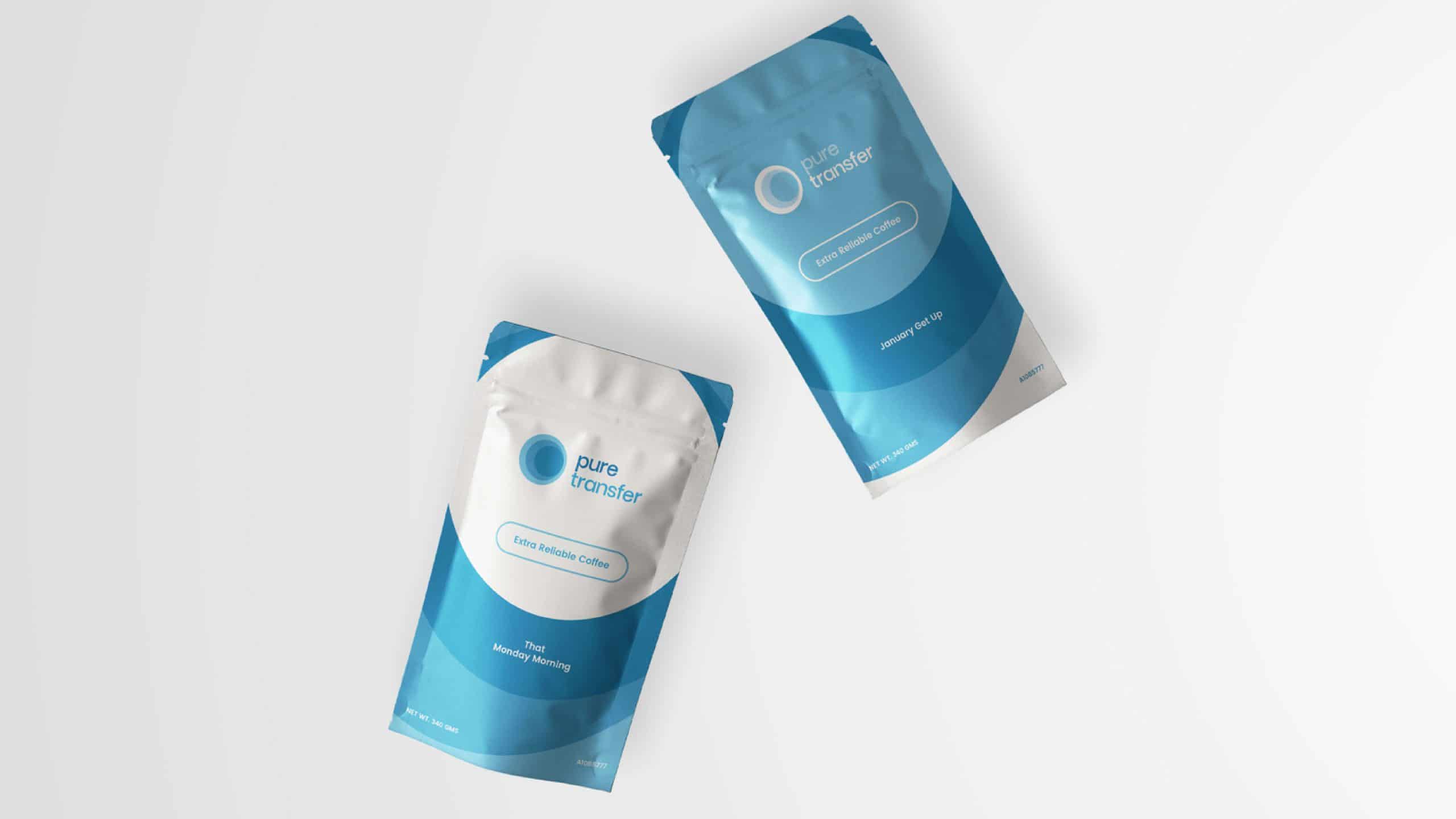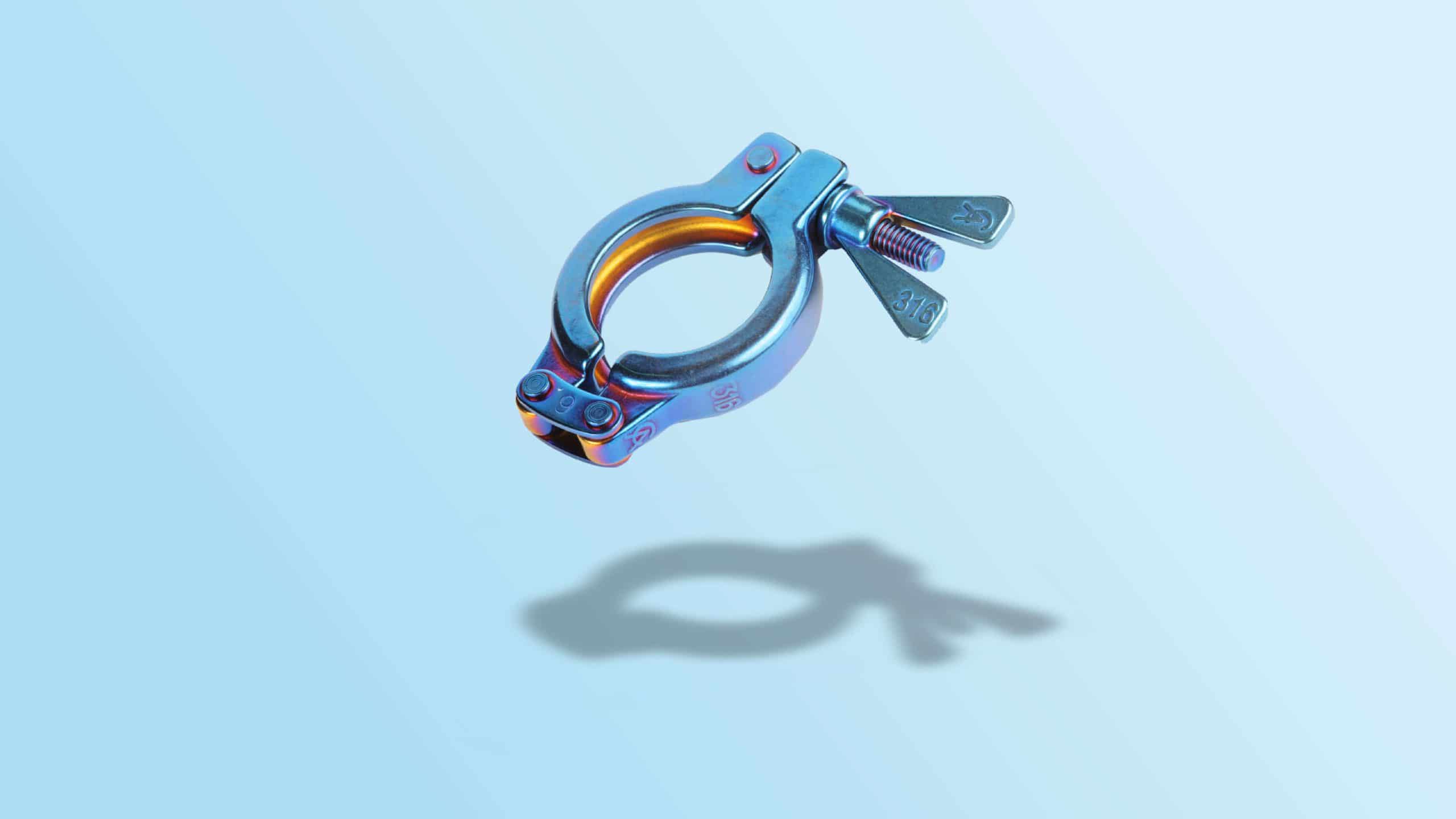 Some of the organisations we've helped