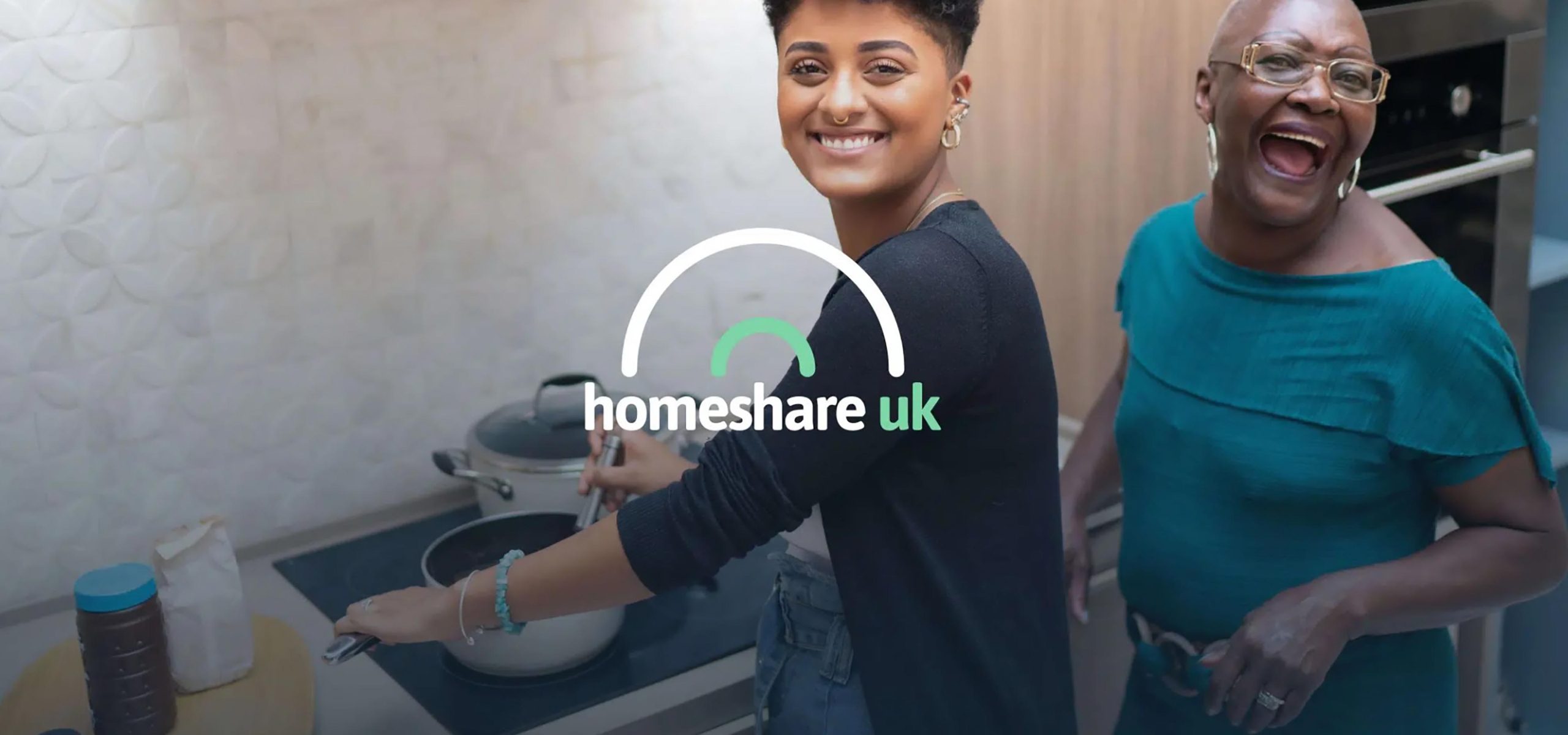 Services
Data Collection Tool Development
User Experience (UX) Design
Data Visualisation
Branding and Visual Design
Social challenges
Loneliness within society is emerging like never before. Couple that with a housing affordability crisis and it seems there some real up-hill struggles existing. Homeshare UK offers a bright solution to help the Government tackle these issues. A solution that found it's way onto BBC and Financial Times media channels.
Client offering
Homeshare UK offers a unique initiative bringing together older people with spare rooms and individuals willing to lend a hand in exchange for affordable accommodation.
Barrier
However, tracking and reporting the impact of these home matches proved to be extremely difficult. Homeshare needed a digital solution to effectively collect and measure data on users' sense of loneliness, happiness, as well as practical details like location and match timeline.

The organisation lacked an efficient data collection and monitoring system to assess the impact of its homeshare matches accurately. The absence of a streamlined approach made it challenging for staff to gain rich insights into users' lived experiences and measure the success of the program. Homeshare needed a reliable and user-friendly tool to collect data from its users, allowing them to provide valuable information about their experiences.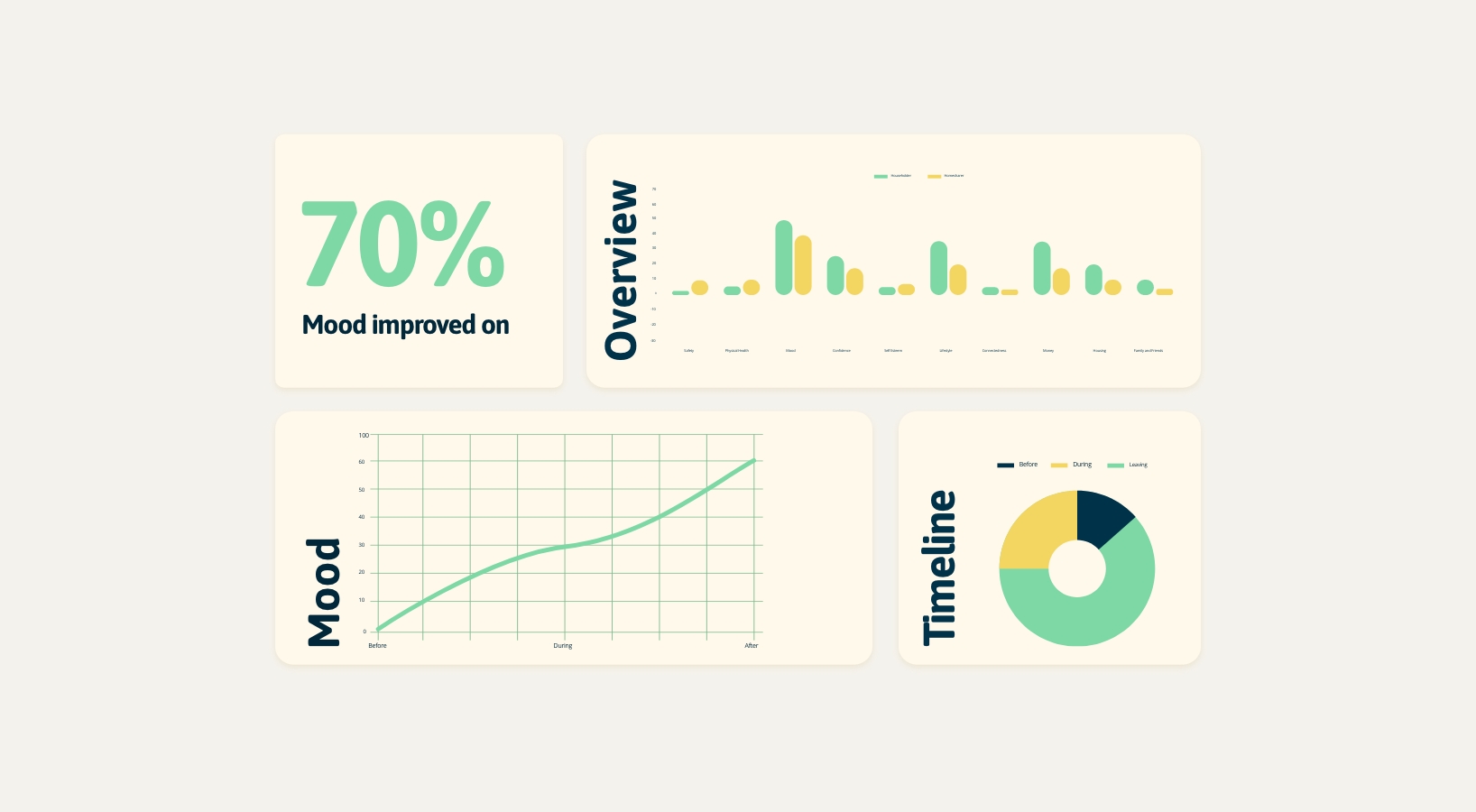 Hopeful value
Homeshare commissioned the studio to build a data collection tool that would address the monitoring challenge. The tool was designed as an intelligent online form, enabling Homeshare users to input data easily and answer essential questions about their homeshare experiences. Once users provided their feedback, the tool processed the data and transformed it into user-friendly branded infographics. These infographics offered valuable insights that allowed staff to quickly understand key data points and make organisational adjustments accordingly.

The implementation of this groundbreaking data collection tool revolutionised Homeshare's ability to track and report the impact of its home matches. As an ongoing dynamic tracker, the tool allowed the accumulation of data over months and years, enabling the observation of trends, deficits, and rises in impact. The infographics generated by the tool served as powerful tools for storytelling, enhancing the organisation's ability to communicate its success and impact to stakeholders, partners, and sponsors. Furthermore, the tool's versatility allowed it to be adapted for other organisations seeking to measure the impact of their initiatives.
Result
With the new data collection tool in place, Homeshare gained valuable insights into the experiences of its users and better understood the positive effects of their unique housing solution. This enhanced data-driven approach empowered Homeshare to continue its mission of addressing the housing and social care crisis while making well-informed decisions to improve its services and support for both older people and individuals seeking affordable and sociable accommodation.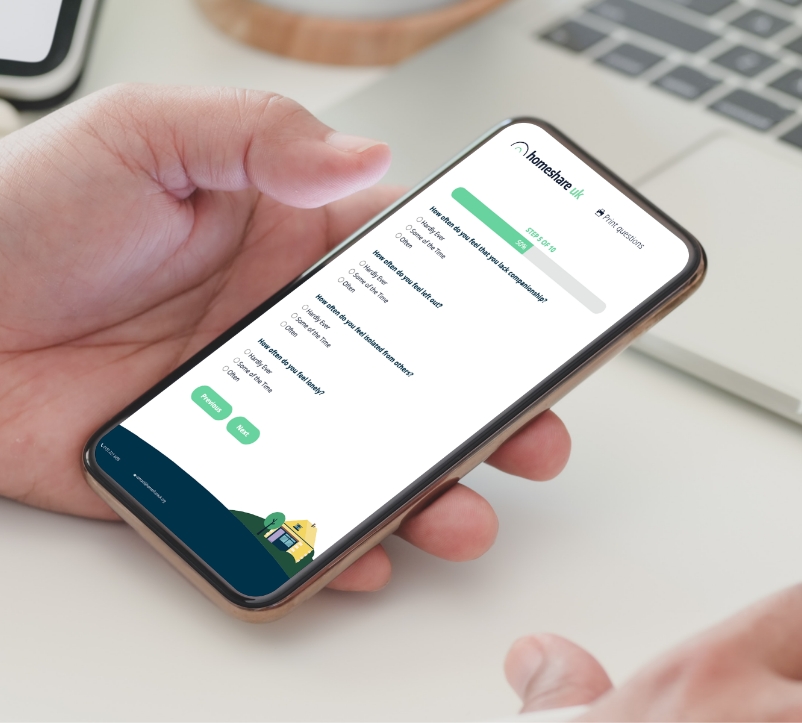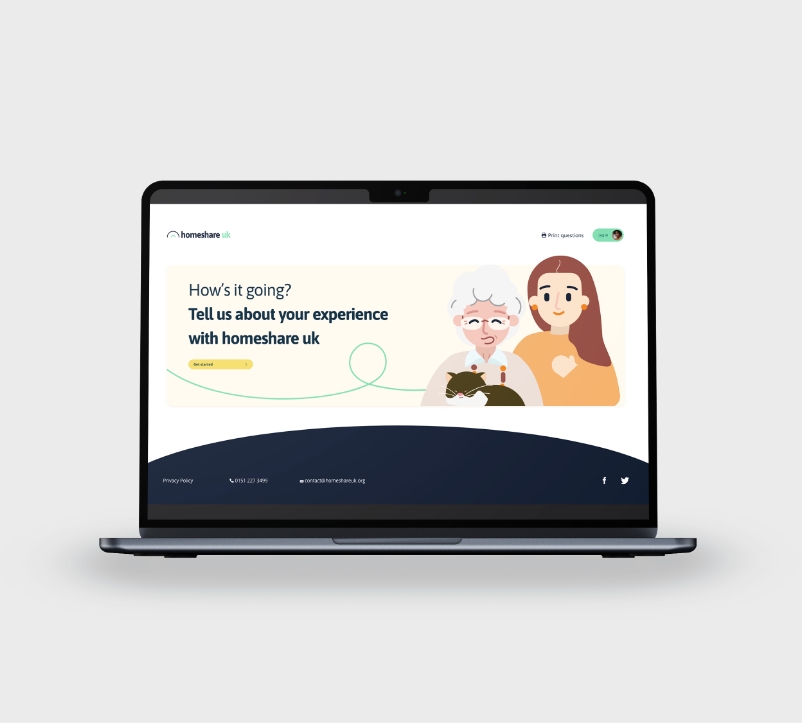 Let's work together
Invite us to pitch, tender or consult. We'd love to get to know you. We are passionate about seeing your potential as an organisation reached.