Services
Discovery
Creative Direction
Tone of voice
Guidelines
Touch-point creation
Website design and build
Social challenges
Racism is still very much alive in the workplace, even if on a sub-conscience level.
Client offering
You Make It offers holistic empowerment programs that improve the quality of life for young unemployed and underemployed women to access the social, cultural and economic life of their city. Their mission extends to empowering employees to activate anti-racism in organisations. With values rooted in equality, creativity, authenticity, empowerment, dynamism, integrity, and a strong work ethic, You Make It aims to become a leader in racial justice through transformative engagement with employers and young women. They strive to challenge society and make a lasting impact on the lives of the people they serve.
Barrier
A community-driven organisation, faced the challenge of effectively showcasing the full scope of their work and the positive impact they create for young women from working-class, Black, and Asian backgrounds. They wanted to update their brand and website to better match their evolving mission and values. The organisation aimed to convey empowerment, humanity, and creativity in their brand while appealing to their core audiences: the women they support, mentors, and forward-thinking corporate partners. Their objective was to highlight the transformative nature of their programs and establish themselves as change-makers and advocates in the realm of racial justice.

The previous brand and online presence no longer fully captured You Make It's mission and the depth of their work. They believe the old brand is outdated and doesn't reflect the organisation's current scope. They want the new brand to avoid being too corporate and mature, and instead, they desire a brand with personality and authenticity. The website also needs improvement to clearly communicate their purpose, impact, and complementary anti-racism allyship programs for employers. Condensing information, appealing to diverse audiences, and modernising the website were additional challenges faced by the organisation.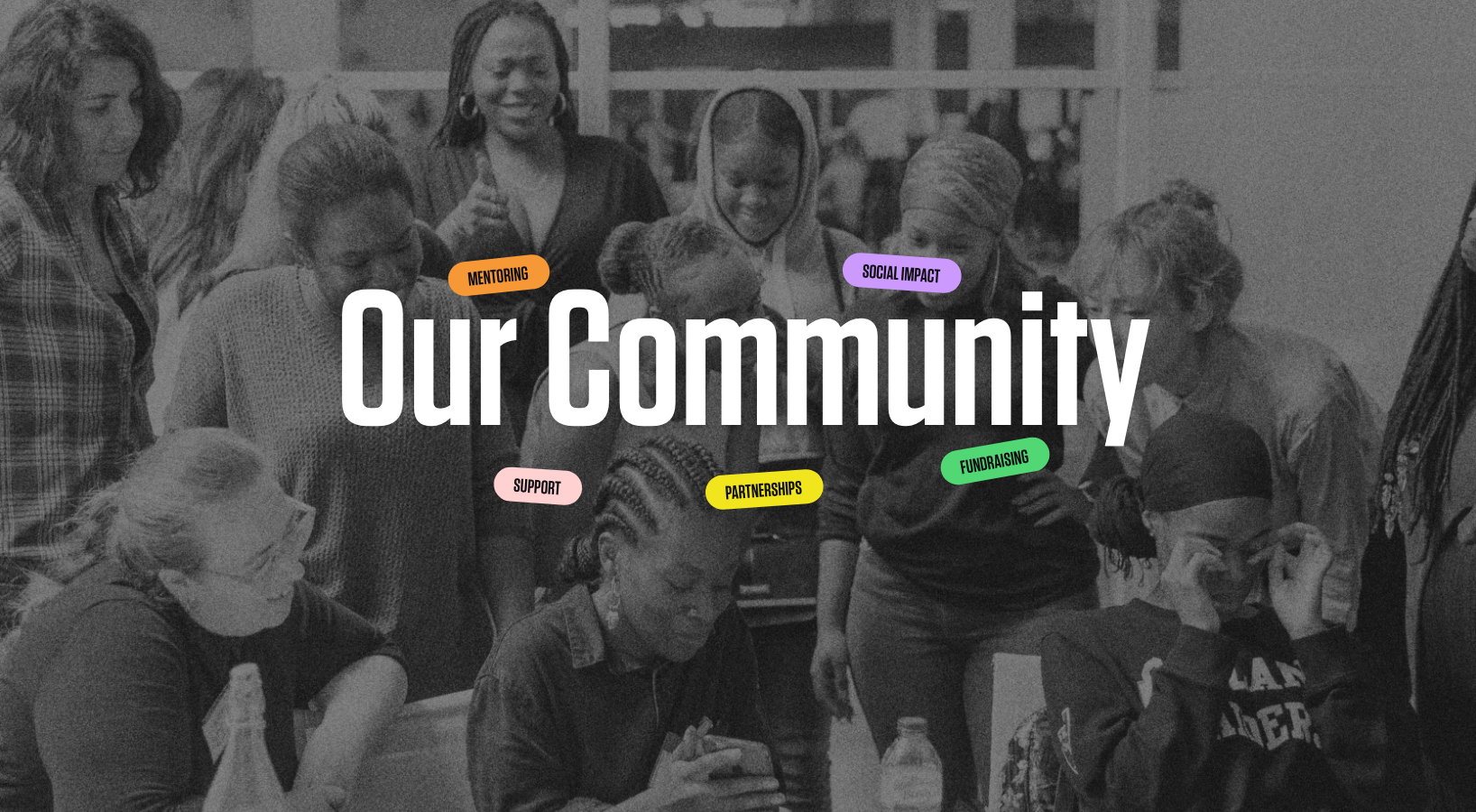 Hopeful value
Creating authentic, innovative, and user-friendly visual identities and communication materials. Working closely with You Make It, to create a brand that represented the organisation's values and mission.
Result
We have partnered with You Make It to create a modern, bold, and impactful visual identity that authentically reflects the organisation's values and mission. The new brand language invoked feelings of empowerment, humanity, and creativity while visually connecting with their audiences.

The vibrant brand gradient was intentionally designed with a Riso print effect, to showcase the human touch and the transformative impact the organisation brings to its audiences.

The featured image treatment added a grain effect to complement the gradient and enhance visual harmony.

By using Tungsten as the primary font and Myriad Pro for subheads, CTA's, and body copy, the design studio ensured a consistent and human-centred voice. The website redesign addressed challenges, making it concise, appealing, and reflective of You Make It's impact. The refreshed brand and website aligned with the organisation's values of equality, creativity, authenticity, empowerment, dynamism, integrity, and a strong work ethic.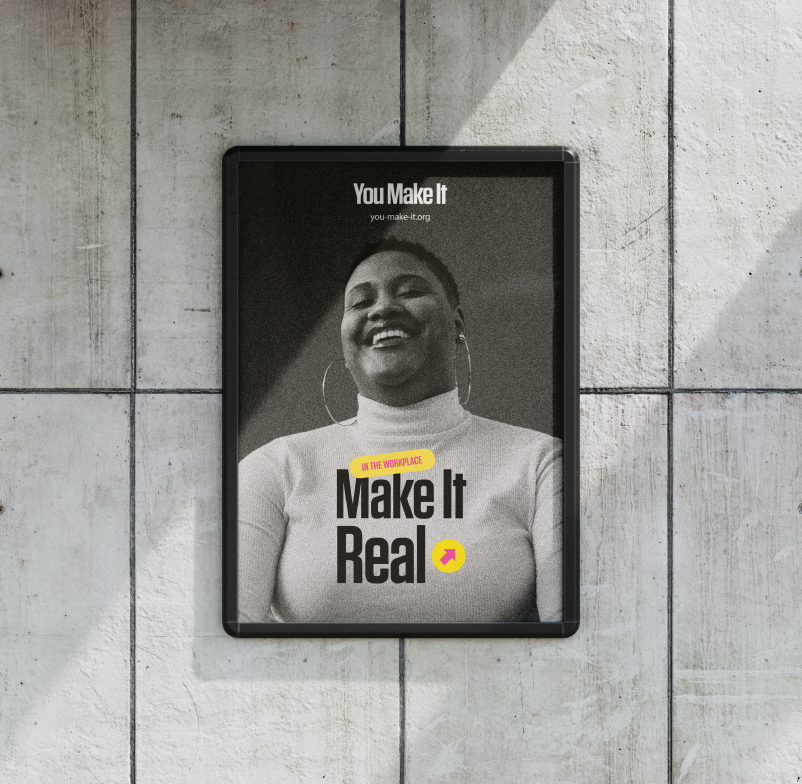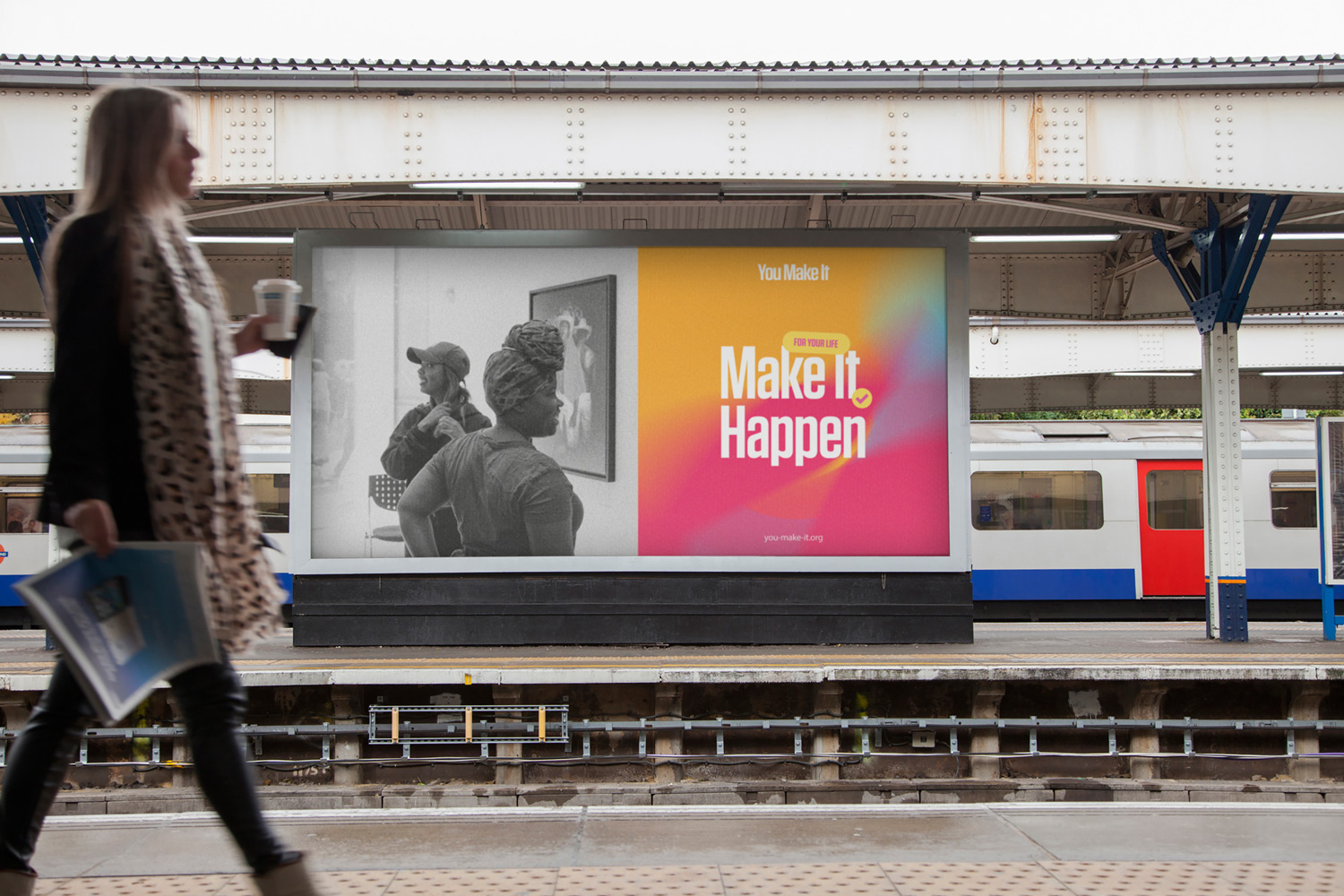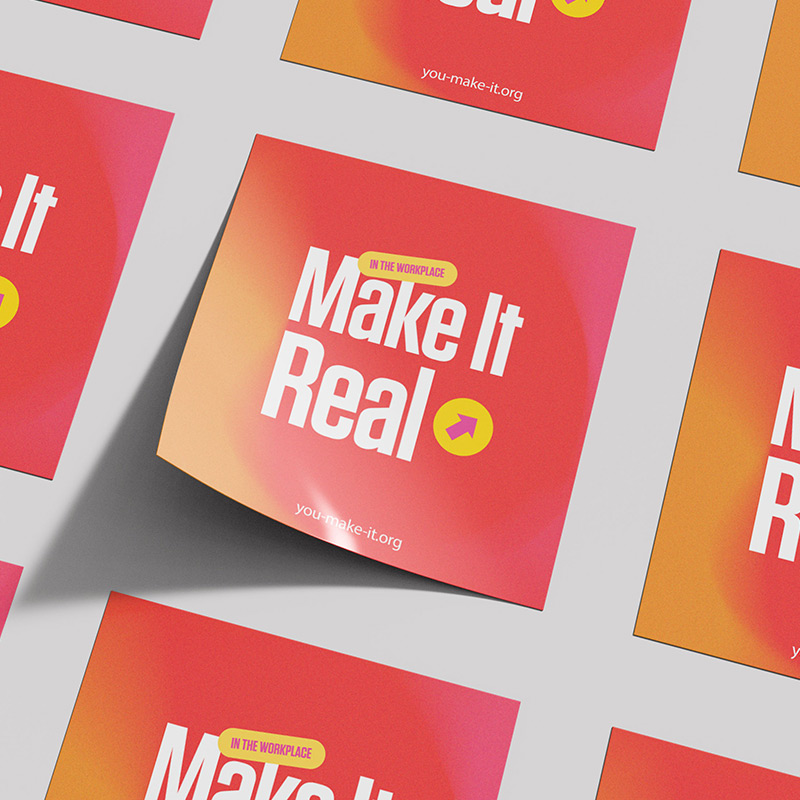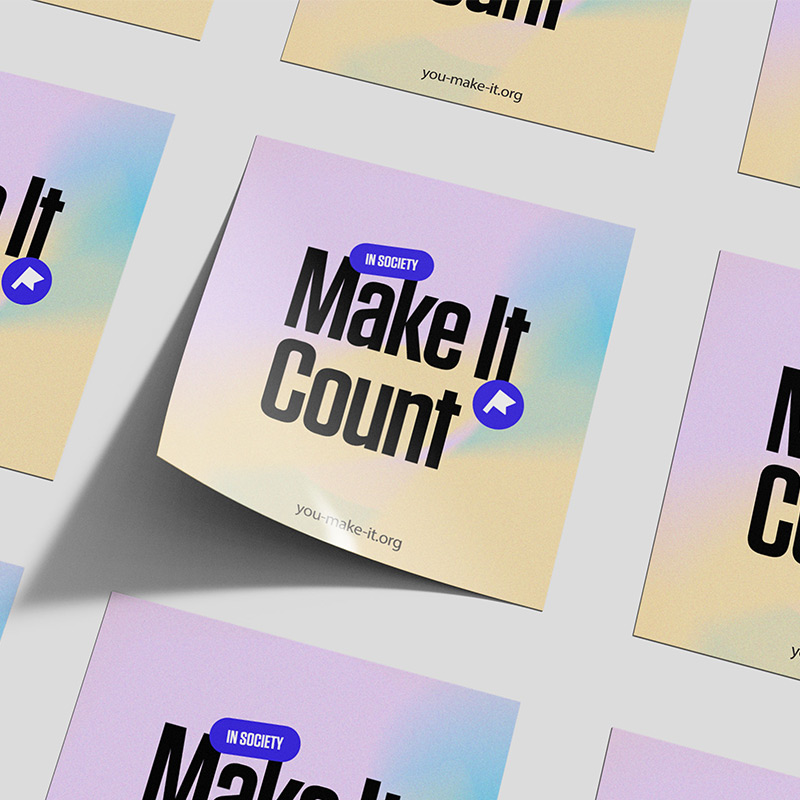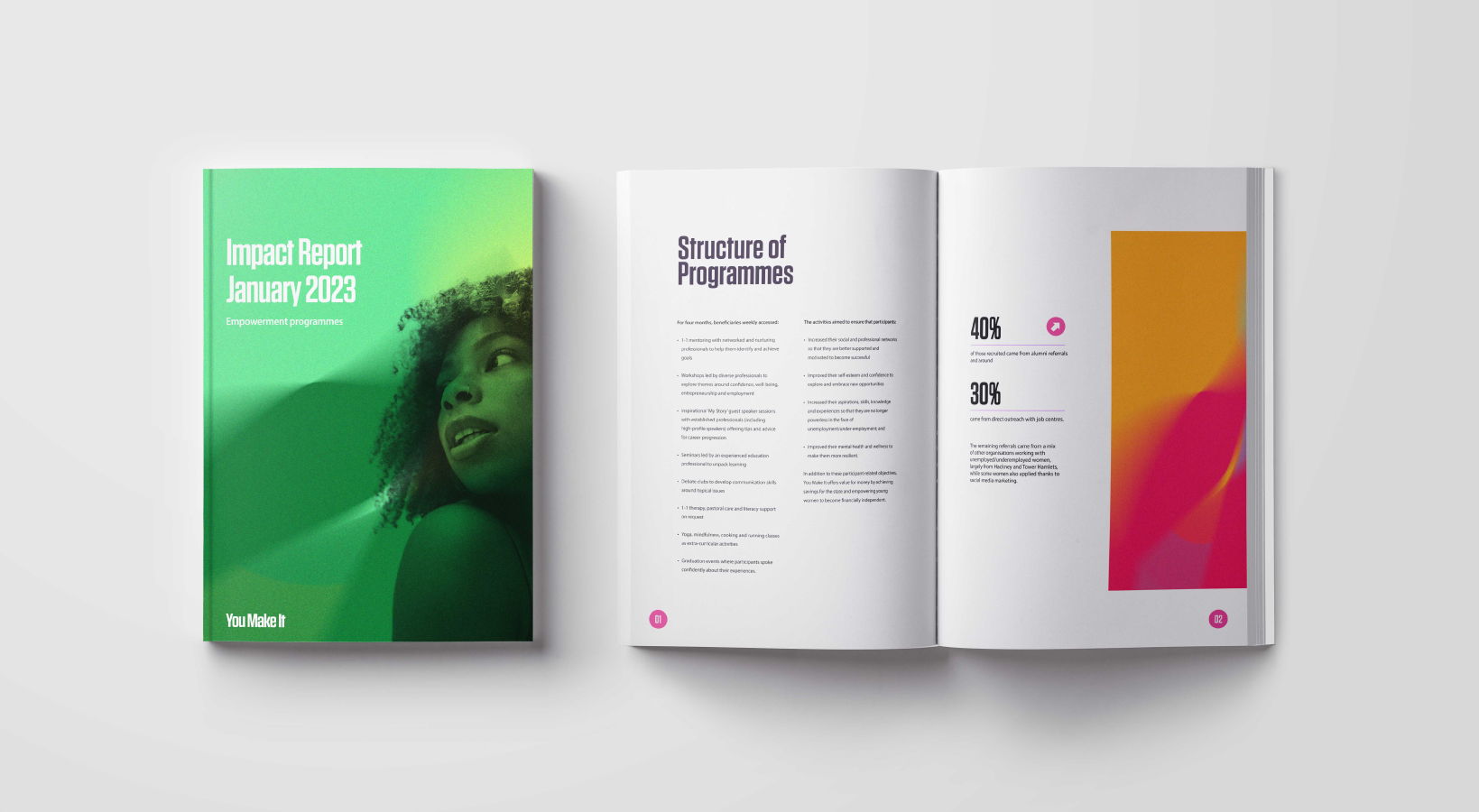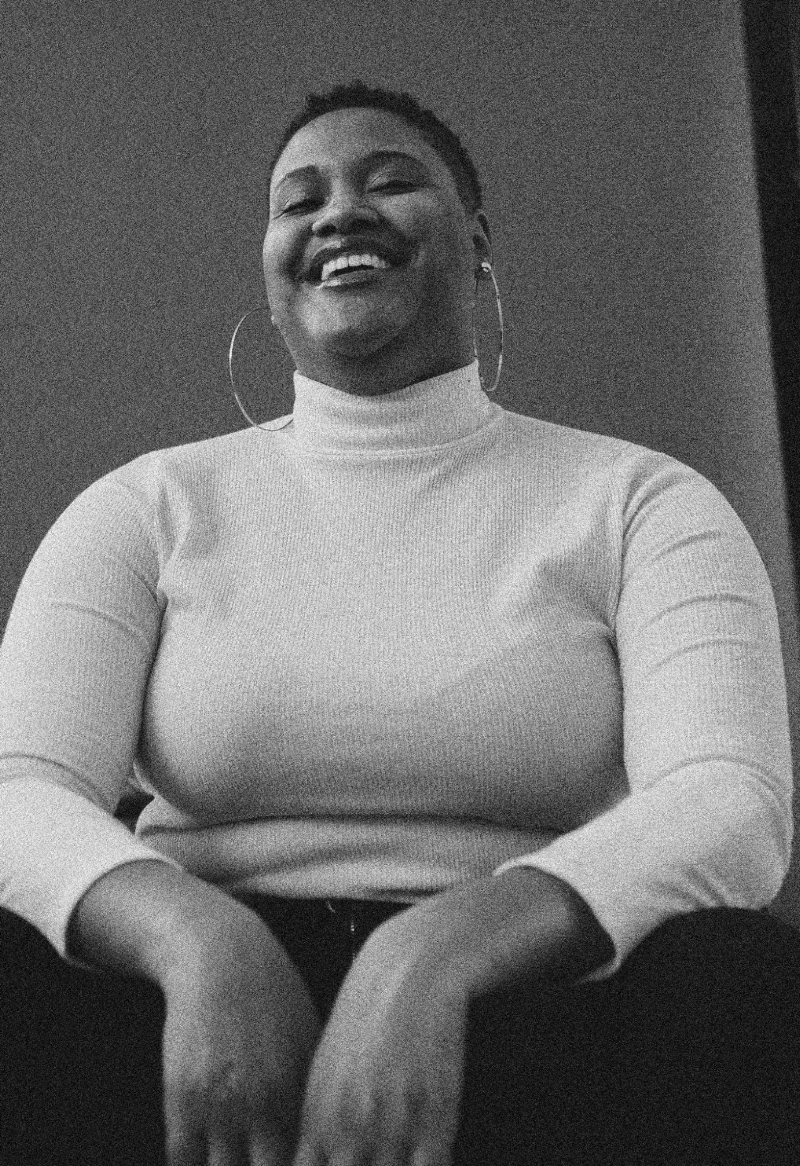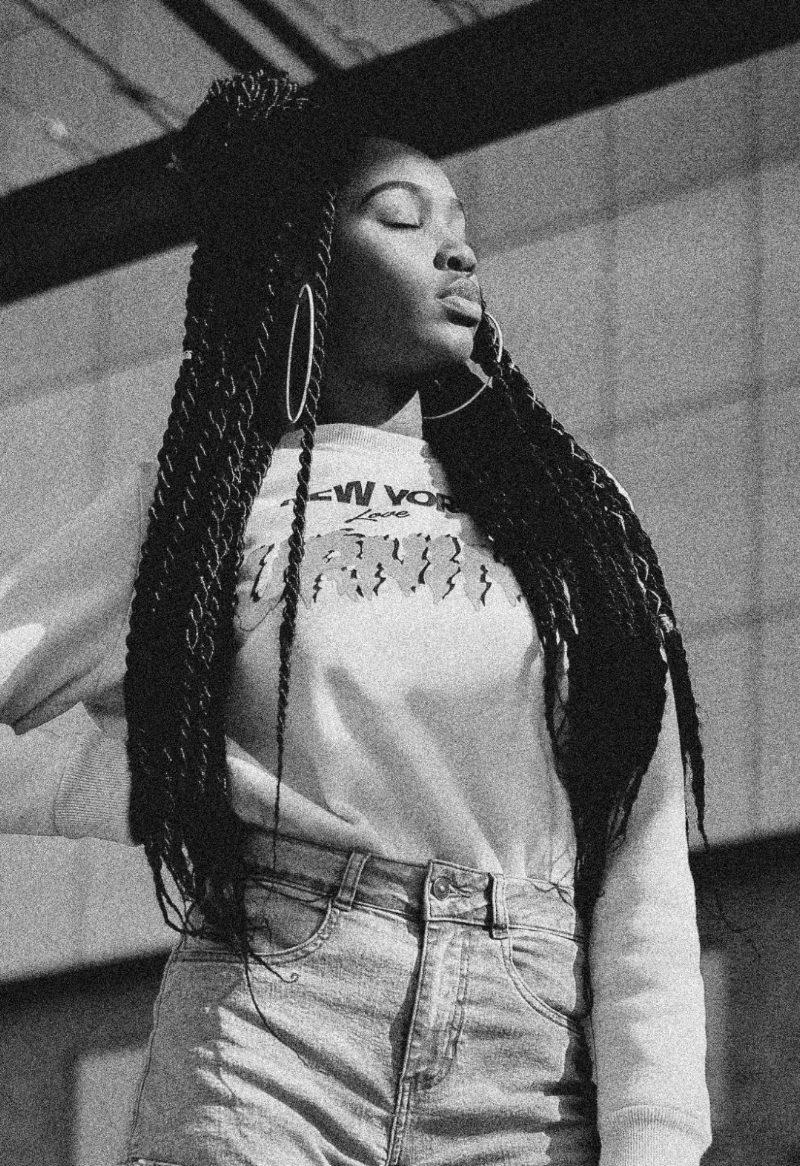 Next project
Environment & Marketing & Sustainability - Liverpool Football Club
Let's work together
Invite us to pitch, tender or consult. We'd love to get to know you. We are passionate about seeing your potential as an organisation reached.